Sarah Keane is a 2020 PEW Scholar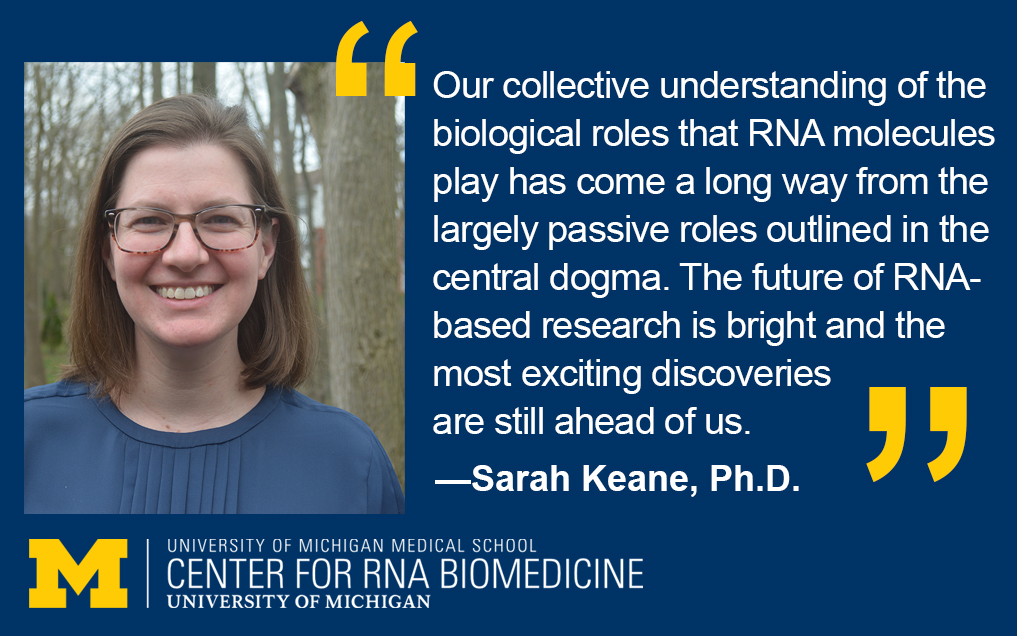 Keane is U-M's 15th scientist to receive this very prestigious award since its inauguration in 1985, and the first one since 2013.
"For my lab what this award means is that we can take real chances and pursue these challenging projects that are really difficult in terms of methodology development and other technical challenges that we have to overcome," Keane said. Read more
The Pew Scholars Program in the Biomedical Sciences provides funding to young investigators of outstanding promise in science relevant to the advancement of human health. The program makes grants to selected academic institutions to support the independent research of outstanding individuals who are in their first few years of their appointment at the assistant professor level.
Congratulations Dr. Keane!