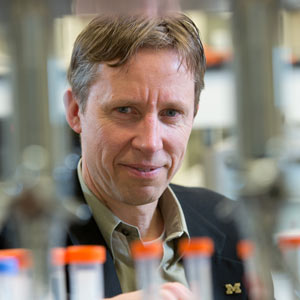 Mats Ljungman, Ph.D.
Mats Ljungman grew up in Stockholm, Sweden. He received a B.S. from Murray State University in 1983 where he majored in Biology and had a minor in chemistry. He played on the varsity tennis team all four years at Murray State and was later inducted into the Athletic Hall of Fame. He returned to Sweden and got his Ph.D. in Physical Biology at Stockholm University in 1990 studying chromatin and radiation-induced DNA damage. He then conducted postdoctoral studies with Dr. Philip Hanawalt at Stanford University studying DNA repair and transcription. He became an Assistant Professor in the Department of Radiation Oncology at the University of Michigan in 1994. He is now Professor in Radiation Oncology and Environmental Health and he is the Director of the Experimental Irradiation Core and co-directs the Radiation Sciences Program at the University of Michigan Comprehensive Cancer Center. The Ljungman lab has developed the Bru-seq techniques for interrogation of nascent RNA synthesis and stability, regulation of splicing, transcription elongation rates and identification of active enhancer elements genome-wide. The Ljungman lab collaborates with many academic and industry labs in Michigan and around the world using the Bru-seq techniques.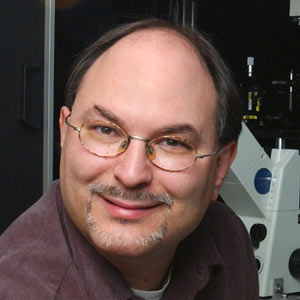 Nils Walter, Ph.D.
Nils G. Walter was born in Frankfurt am Main, Germany. He received his "Vordiplom" (B.S.) and "Diploma" (Masters) from the Darmstadt Institute of Technology, Germany, after performing research with Hans-Günther Gassen on the physicochemical characterization of a protein dehydrogenase enzyme. He then earned his Dr. Ing. while studying molecular in vitro evolution of DNA and RNA using fluorescence techniques with Nobel laureate Manfred Eigen at the Max-Planck-Institute for Biophysical Chemistry, Göttingen. For his postdoctoral studies, he turned to RNA enzymes under the guidance of John M. Burke at the University of Vermont. He is currently the Francis S. Collins Collegiate Professor of Chemistry, Biophysics, and Biological Chemistry at the University of Michigan, Ann Arbor. His research interests focus on both non-coding and coding RNA through the lens of single molecule and super-resolution fluorescence techniques. He also directs the unique, open-access Single Molecule Analysis in real-Time (SMART) Center at Michigan in the College of Literature, Science & the Arts. He is currently the Co-director of the Microfluidics in Biomedical Sciences Training Program and an Associate Director of the Post-baccalaureate Research Education Program (PREP) at the University of Michigan.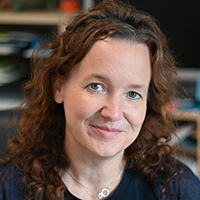 Michelle Hastings, Ph.D.
Michelle L. Hastings completed her undergraduate degree in Biology at St. Olaf College in her native Minnesota, and went on to earn her Ph.D. in Biology from Marquette University in Milwaukee, and trained as a post-doctoral fellow at Cold Spring Harbor Laboratory. Her research focuses on understanding the genetic basis of diseases and discovering new therapeutics that modulate the process of pre-mRNA splicing to alter gene expression. Her work has resulted in the discovery of effective means of targeting splicing with antisense molecules for the treatment of disease. Dr. Hastings' studies on Usher syndrome led to the first demonstration that hearing and balance can be recovered in mice with a mutation that causes congenital deafness in humans, laying the groundwork for developing a treatment for Usher in humans. Her recent work has demonstrated that antisense technology can modulate gene expression pathways associated with Alzheimer's disease to mitigate learning and memory deficits in mouse models of the disease. A major focus of the lab is on developing approaches to treat lysosomal storage diseases and cystic fibrosis using antisense technology. The Hastings lab seeks to expand applications of RNA Therapeutics to other diseases or conditions with unmet needs.  Dr. Hastings holds numerous patents for her discoveries.  Dr. Hastings is supported by the National Institutes of Health and Foundation grants, is on the editorial board of Nucleic Acids Research and RNA and on the scientific advisory boards of a number of companies. Dr. Hastings is a 2022 National Academy of Sciences Kavli fellow and an inaugural board member of the RNA Therapeutics Society.