The Center for RNA Biomedicine's RNA Student and Postdoc Council is launching a series of short videos that demonstrate RNA techniques to a peer audience. The goal is to share expertise and support each other experimental work.
The first video, titled "Total RNA Extraction," (3 minutes) shows a basic technique for RNA extraction. This technique has many broad applications and often constitutes the first step of an RNA study. It is posted on our YouTube channel.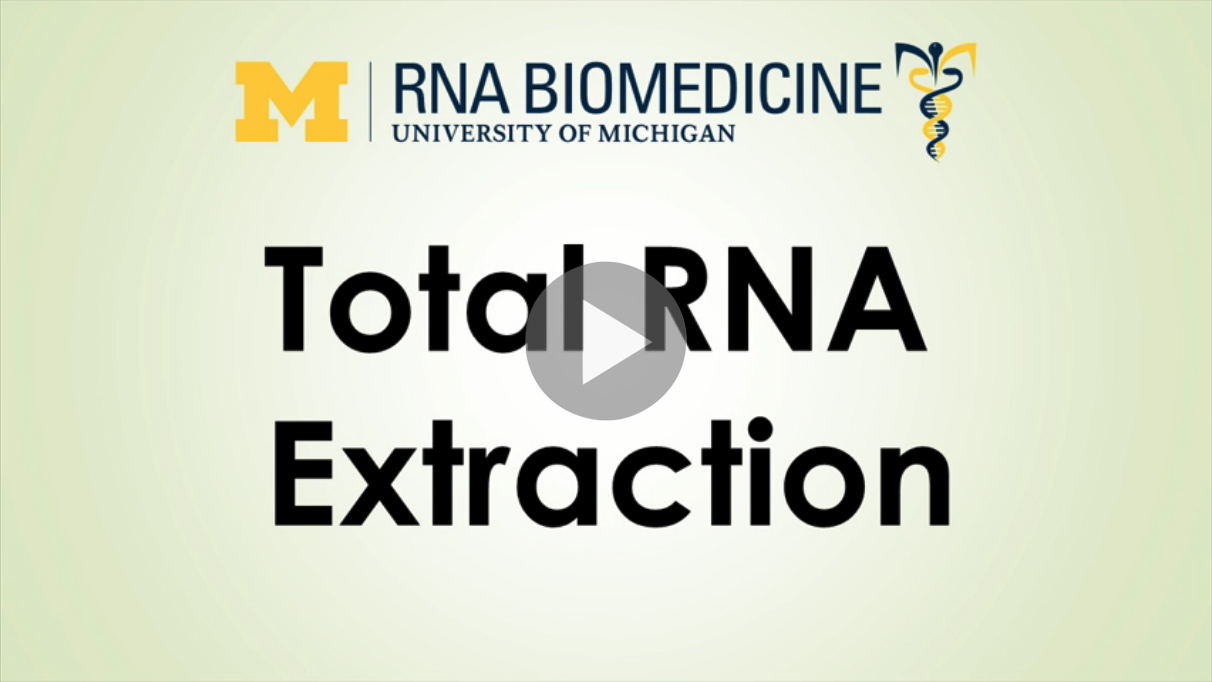 "This was a great exercise for creating scientifically useful content while COVID kept us out of the lab. I look forward to leveraging these skills to enhance scientific communication and help promote techniques that the Center for RNA biomedicine has to offer!" said Robb Welty, Ph.D., a postdoctoral fellow in Nils Walter's lab, Department of Chemistry.
"We had a lot of fun creating this video and hope that it will be of use to the RNA community. Our goal for this series of videos is to make RNA biology techniques easier to understand and implement," said Marissa Cloutier, a Ph.D. student in Sundeep Kalantry's lab in the Department of Human Genetics.
The team plans to create other videos about more sophisticated techniques next year.
This technique video series is part of the Center for RNA Biomedicine's skill share and community building strategy.