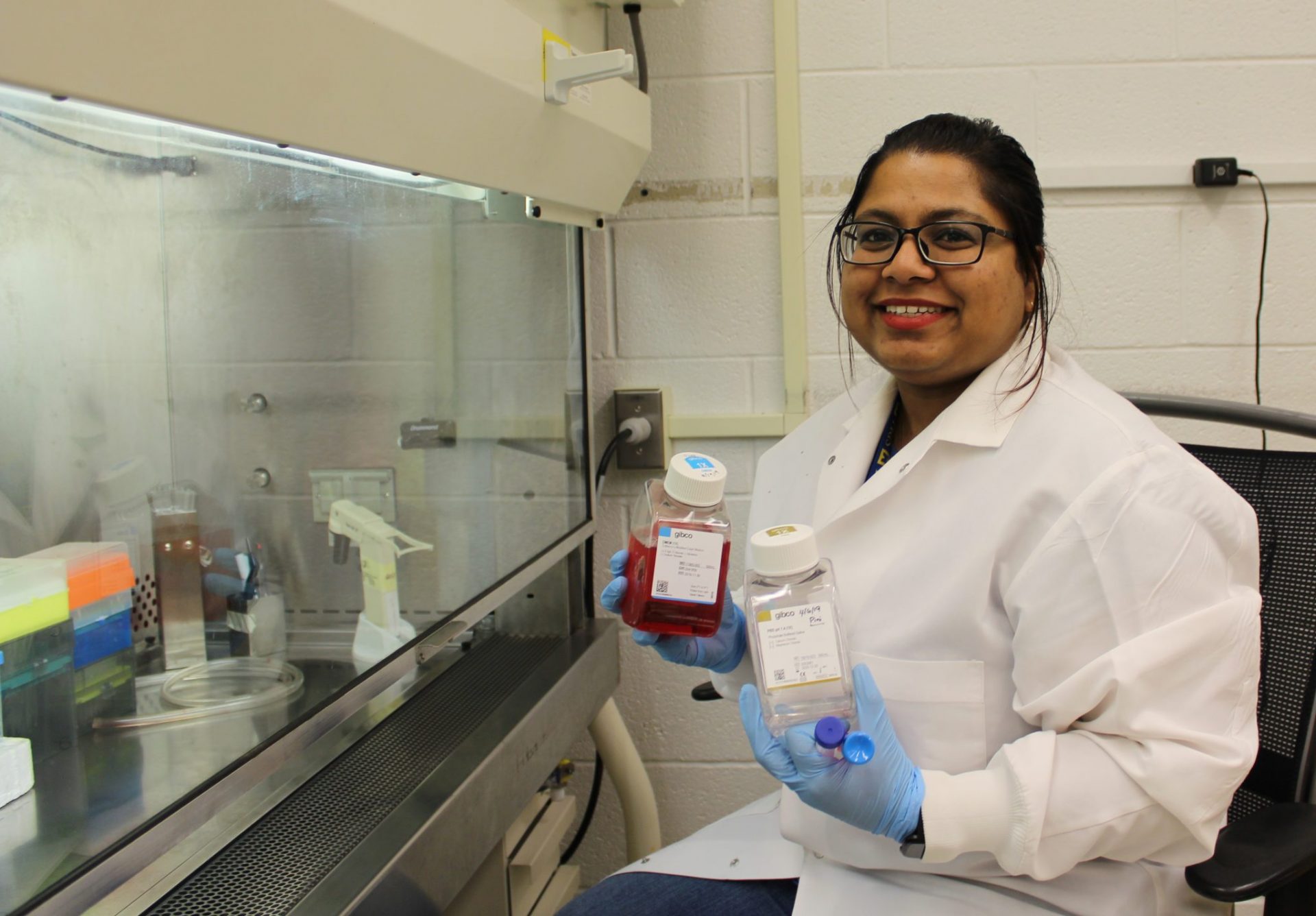 The scientific journey of Bambarendage (Pini) Perera, Ph.D., Research Assistant Professor of Environmental Health Sciences, School of Public Health
Diet, exercise, or environmental exposures have an impact on how our genes are activated or silenced. These factors do not permanently affect our DNA, but they can interfere with our gene expression by acting upon RNA regulation mechanisms. These phenomena comprise "epigenetics," a field of research that fascinates Bambarendage Pinithi (Pini) Perera, Ph.D., Research Assistant Professor in the department of Environmental Health Sciences of the School of Public Health, and a new member of the Center for RNA Biomedicine. Through epigenetics research, she sees the opportunity to contribute to society, and to scientifically inform the public and stakeholders about the benefits and risks of environmental exposures.
Dr. Perera is particularly interested in embryonic development and the effect of environmental exposures during pregnancy. In this context, she studies the consequences of toxic exposures on imprinted genes—these are normal monoallelic genes, meaning that only one of the two parents' genes is activated—and RNA regulation processes.
[Read more…] about Being and belonging: science and community