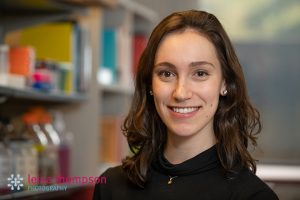 Veronica Beck, PhD
Research Operations, Management & Strategy Fellow| University of Michigan Medical School Office of Research
After completing her PhD in Neuroscience at the U-M in 2021, Veronica was selected for the postdoctoral fellowship program at the UMMS Office of Research. She entered the program to gain experience in management, business operations, and strategy at an academic medical center.
Veronica is interested in pursuing a career in biomedical philanthropy and development following her fellowship tenure. She is currently working with the Center for RNA Biomedicine to help shape the center's development strategy.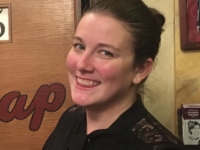 Allison Kintz
Administrative Coordinator | RNA Center for Biomedicine.
She received her Bachelor's of Arts from the University of Michigan-Dearborn in 2006 and has been working in higher education for the past 10 years as an event coordinator/administrative assistant.
She coordinates the Center's communications, collaborations, seminars & events. If you have any questions about the Center please email Allison Kintz at akintz@umich.edu