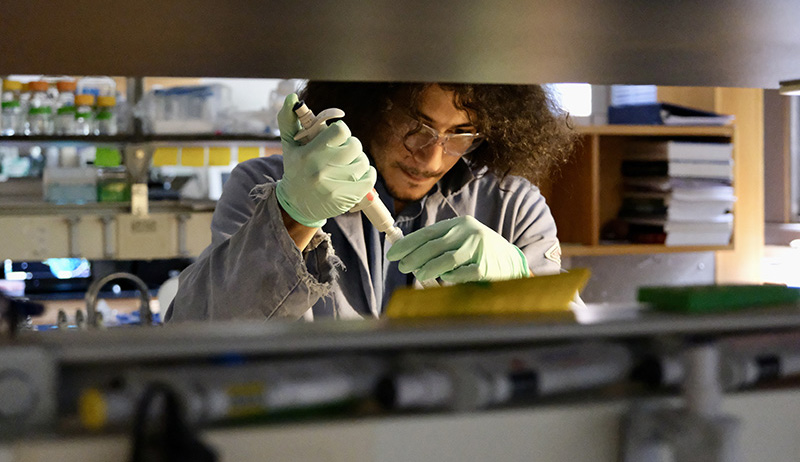 Photo: Adrien Chauvier, Ph.D., in the Nils Walter's lab (Credit: Laura Penabad-Peña)
Dr. Adrien Chauvier's journey has taken him around the world, from the Amazon rainforest to Michigan snowy winters, and his passion for science has never left him. He is now a postdoctoral fellow in Nils Walter's lab, in the Department of Chemistry of the University of Michigan.
Dr. Chauvier grew up in the equatorial forests of French Guiana, north of Brazil. French Guiana is an important biodiversity hotspot and is also the largest French territory outside the metropole.
His father owned a large plant nursery and he is the one who instilled a deep interest for the natural world into him. " I always wanted to go outside with my dad. I was very curious. We would take care of the plants and the soil together. It was no surprise that growing-up, I wanted to pursue a career in Science and especially in the biological field (…)," he fondly recalled. [Read more…] about First step first: understanding normal processes before tackling pathologies