Grant Sprints will be availabe again in the future. Fore more information please contact us. 
Grant Sprints create a space and time for innovative thinking and aim at facilitating the ideation and writing process in order to deliver strong grant proposals. The trained facilitators set clear working rules, establish a consensus and create an energizing environment. Through the active listening of participants to each other, the facilitators lead the group through a divergent and then convergent ideation process, first collecting spontaneous ideas and then clustering them in order to foster collaborative insights and cognitive excitement. Grant Sprints usually take up to three half-days, include a writing exercise, and result in a rough draft of a grant proposal with the next steps being clearly defined and tasks assigned.
Ann Verhey-Henke, Strategic Director of the University of Michigan (U-M) Center for Socially Engaged Design and her team have developed this method to facilitate the grant writing process. Based on Verhey-Henke's deep understanding of academia, Grant Sprints help faculty reconnect with their passion and feel again the excitement of collaborations and discovery.
"The process is amazingly efficient, and great for encouraging original conversations and innovative collaborations."
—Nils Walter, co-director of the Center for RNA Biomedicine
Registration requirements:
Two or more faculty (at least one of the participants must be a Center faculty member)
Some of the participants must have already been invited to join the team
R01 or larger grant
A general research topic must have been identified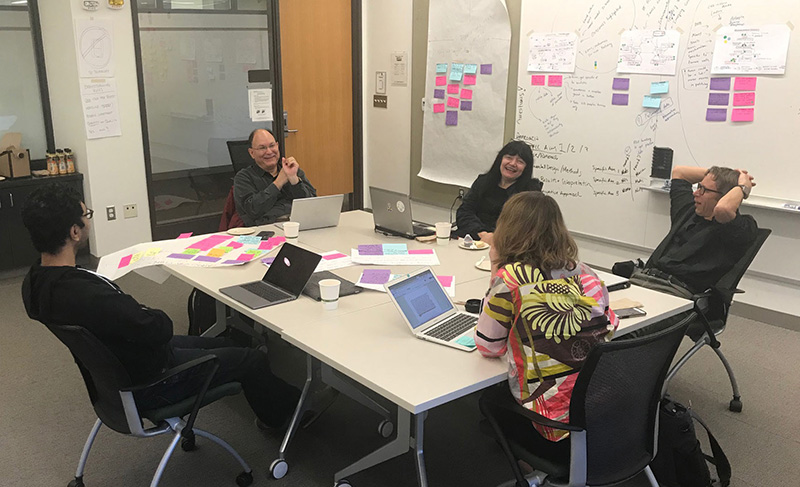 For more information read this article on Grant Sprints and contact Allison Kintz akintz@umich.edu