The Center for RNA Biomedicine produces an annual magazine and report, RNA Translated.
In 2020, in the midst of the COVID-19 pandemic, we focused our publication on RNA viruses. With the success of the mRNA vaccines against COVID-19 and the 2020 Nobel Prize in Chemistry about CRISPR, our 2021 issue of RNA Translated looks into three major aspects of RNA therapeutics: mRNA vaccines, ASOs and CRISPR. With this publication we also wish to further support and promote RNA therapeutics research at the U-M.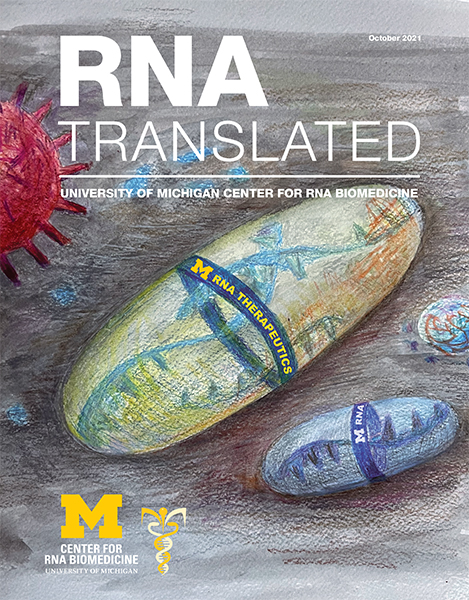 Request a printed version of RNA Translated.
---