Sarah Keane, Ph.D., Biophysics and Dept. of Chemistry, LSA, and member of the Center for RNA Biomedicine, is named Pew Scholar.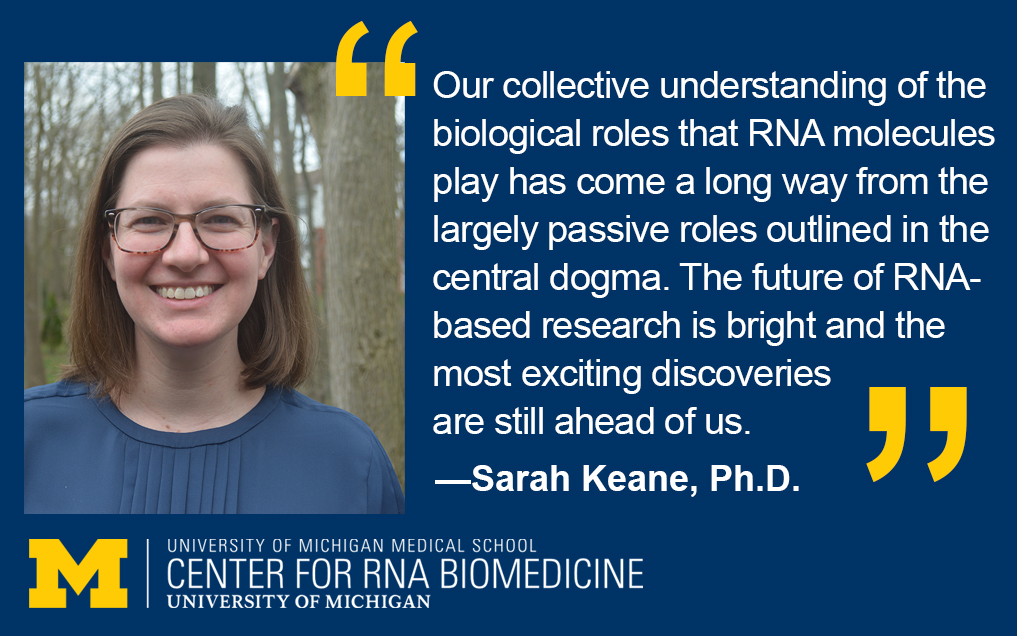 Keane is U-M's 15th scientist to receive this very prestigious award since its inauguration in 1985, and the first one since 2013.
"For my lab what this award means is that we can take real chances and pursue these challenging projects that are really difficult in terms of methodology development and other technical challenges that we have to overcome," Keane said. Read more
The Pew Scholars Program in the Biomedical Sciences provides funding to young investigators of outstanding promise in science relevant to the advancement of human health. The program makes grants to selected academic institutions to support the independent research of outstanding individuals who are in their first few years of their appointment at the assistant professor level.
Congratulations Dr. Keane!
---
Our Members contribute to RNA coronaviruses research
The scientific response to the COVID-19 pandemic is rapidly evolving. Every day, scientists are making discoveries based on years of investment in training and expertise that resulted in the accumulation of large, shared, high quality data sets now ready to be used in the fight against the virus. Together, researchers have established lasting scientific collaborations and built robust state of the art research infrastructures that are now strongly positioned to tackle emergent questions related to the treatment and spread of disease during this COVID-19 pandemic. Read more
---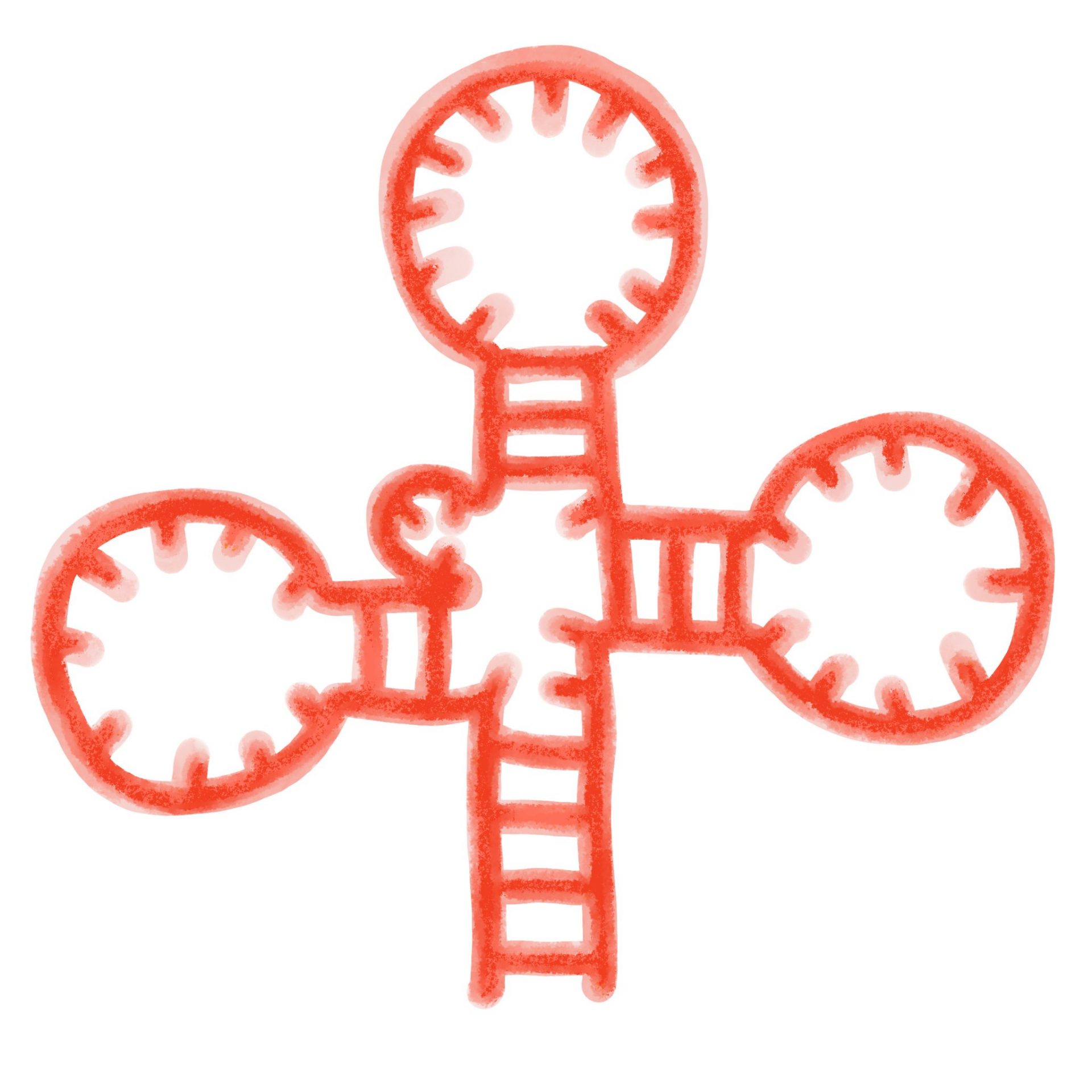 As soon as COVID-19 information was released, RNA biologist and child neurologist Dr. Vivian Cheung looked at what was known about this new RNA virus.
"What I saw was amazingly surprising: the RNA of the virus encodes a familiar protein, the one that I've studied for years in a very rare neurodegenerative disease. Here it was, in the RNA of the COVID-19 virus!"
For decades Dr. Cheung has studied a very rare disease, similar to Amyotrophic Lateral Sclerosis (ALS) but that manifests itself early in teenage years and evolves very slowly. Named ALS4, this rare disease is caused by a mutation in a gene called senataxin, which is an RNA helicase that relaxes the RNA shape. Read more

Drawing by Colleen McGarry: RNA in the clover loop form
---
The University of Michigan Center for RNA Biomedicine
Inaugural Symposium Video Highlights