Please share:
Nature ad: https://www.nature.com/naturecareers/job?id=691531
4th Annual 2019 RNA Symposium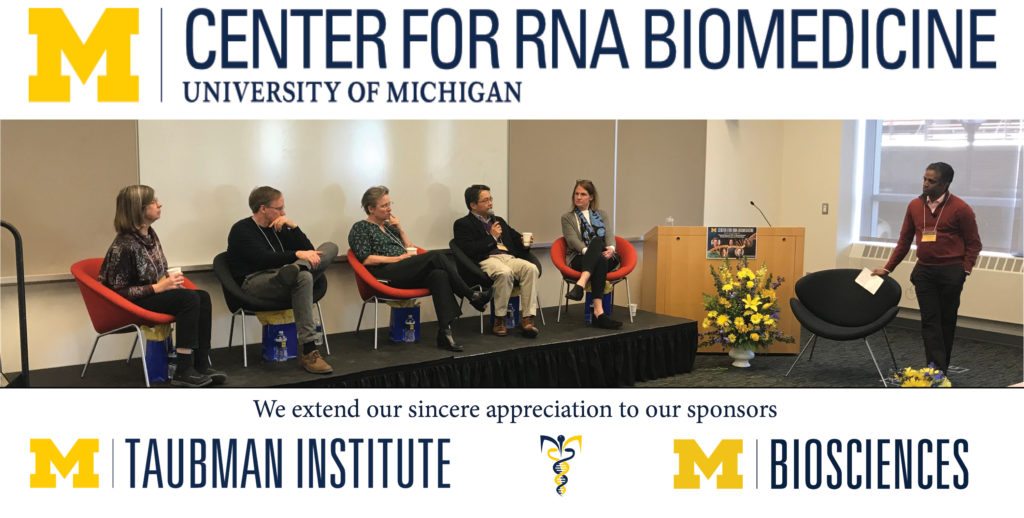 Thank you to all of our brave poster presenters for sharing their research in a 30-second elevator pitch format.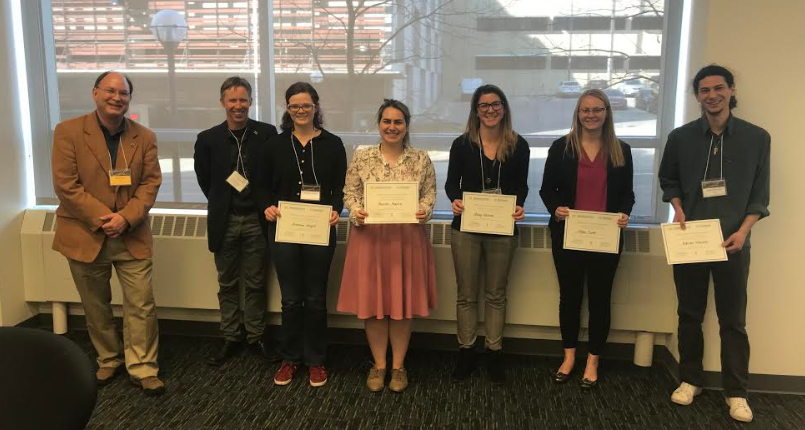 L to R: Nils Walter, Mats Ljungman, Hannon Wright, Monika Franco, Ashley Kalinski, Megan Trotter, Adrien Chauvier
Overall poster winners:
FACULTY SPOTLIGHT! 
Presidential Biosciences Initiative grantee Nils Walter talks RNA research and curing disease. Full article: record.umich.edu/articles/professors-work-focuses-molecules-key-curing-diseases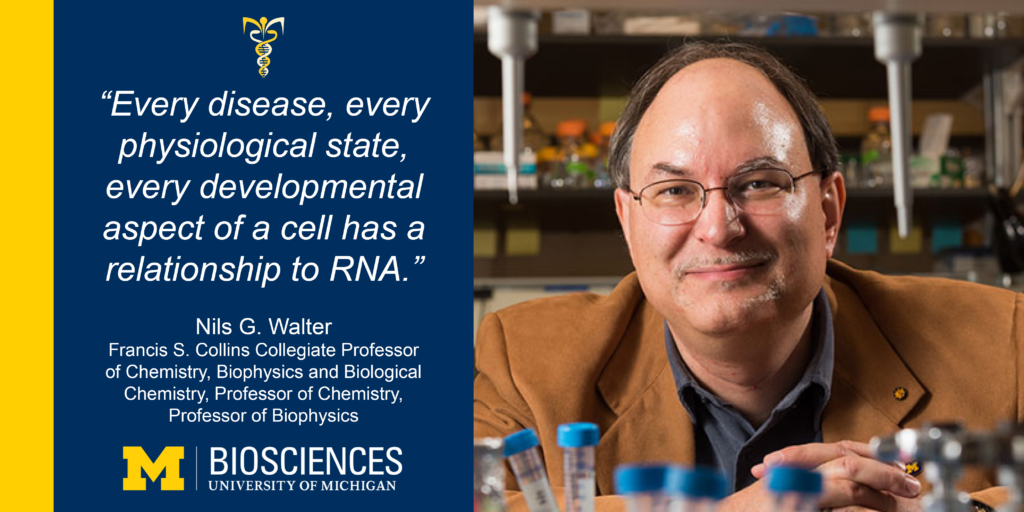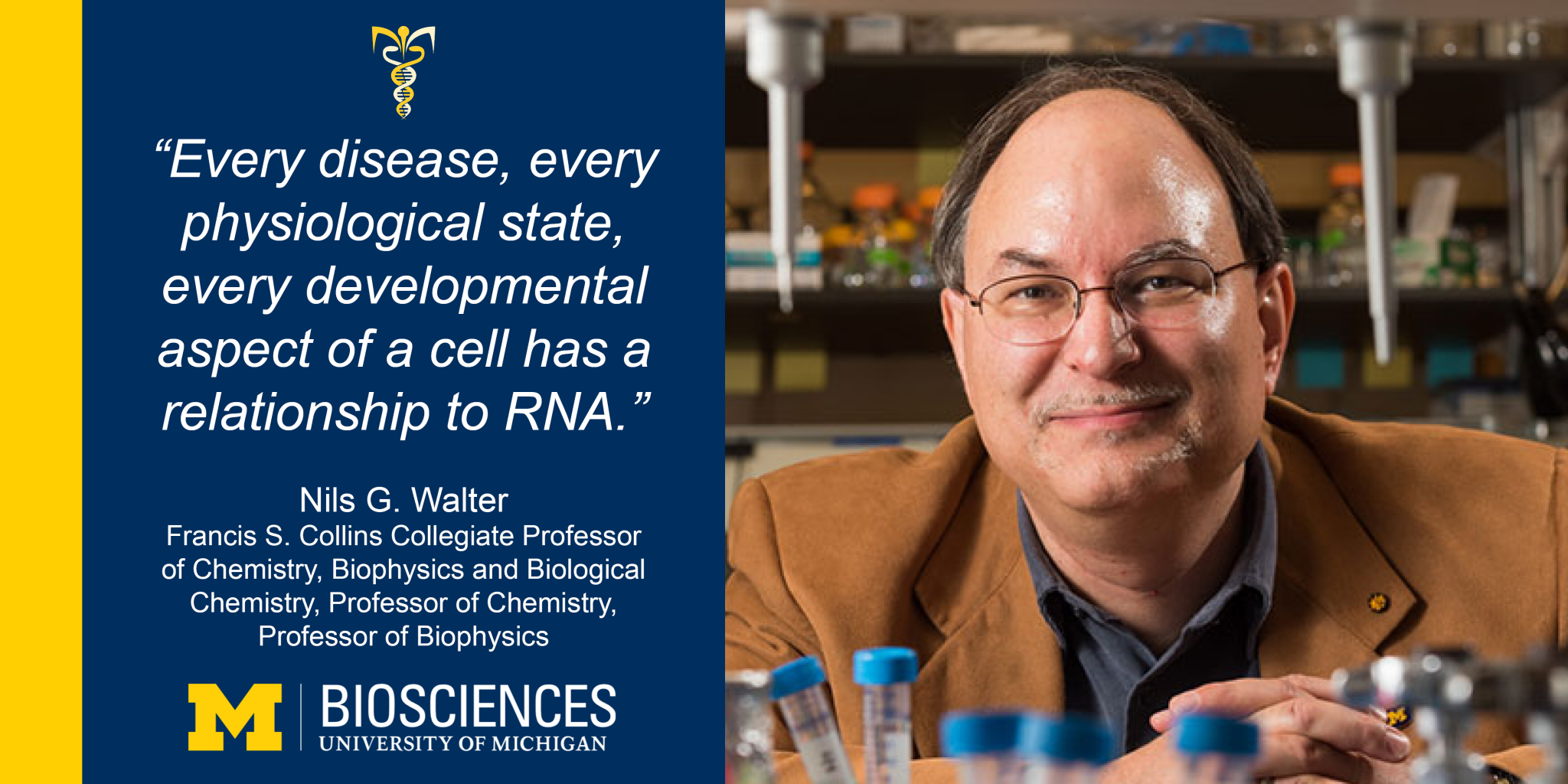 EXCITING NEWS! 


The Center for RNA Biomedicine awarded Tier 1 Bioscience Initiative Funding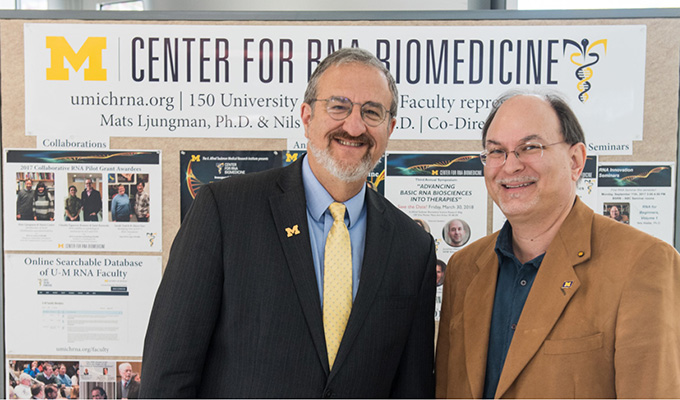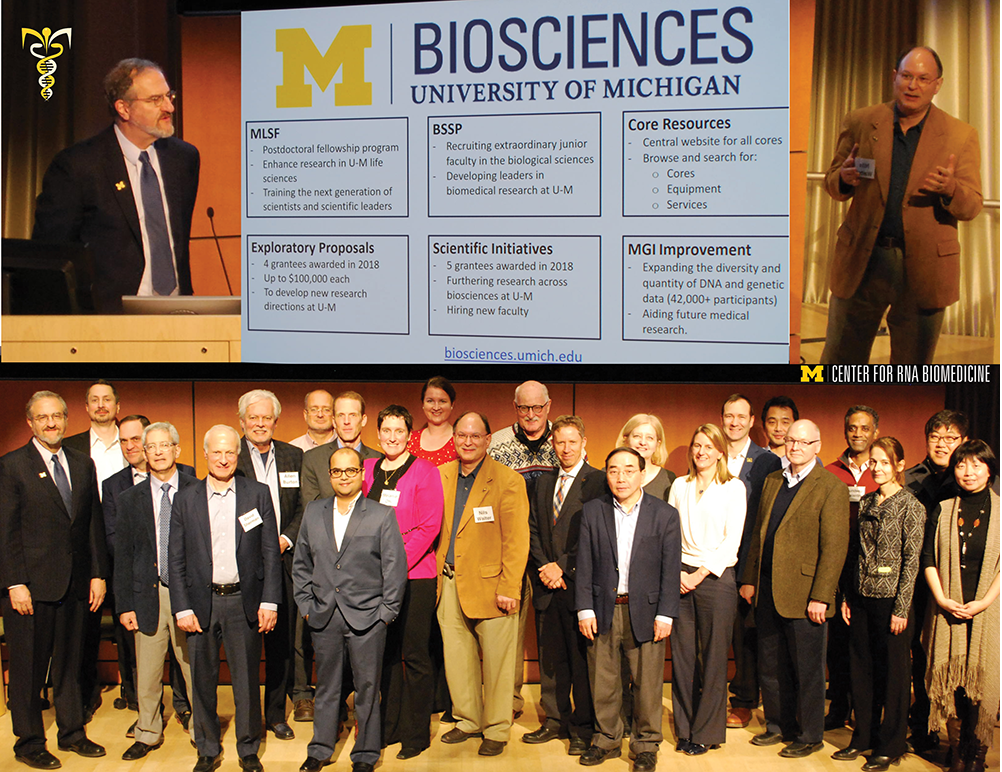 ---
Keynote speakers :
Rachel Green, PhD, Johns Hopkins University
David Bartel, PhD, Massachusetts Institute of Technology
Howard Chang, PhD, Stanford University
Kristen Lynch, PhD, University of Pennsylvania
Alice Telesnitsky, PhD, University of Michigan
---
---
The Center for RNA Biomedicine Informational Video
Our Mission
The University of Michigan Center for RNA Biomedicine seeks to:
Promote and develop cross-disciplinary collaborations on RNA across campus.
Mentor the next generation of RNA biomedical scientists.
Enrich the U-M's intellectual and training environment around RNA biomedicine.
Leverage and promote the strengths of the U-M RNA community, ranging from translational research to single cell and single molecule biophysics, and across RNA mediated diseases such as cancer, neurodegeneration and viral infection.
Provide a central organizational structure to help recruit and develop common resources, including collaborative research grants and shared equipment, as well as domestic and international researchers.