---
President Ono Welcome
---
Professor Nils Walter's Collegiate Professorship Lecture
---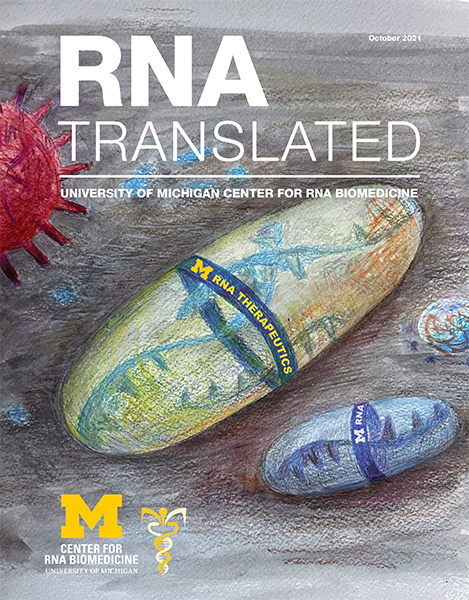 We are pleased to announce the publication of our second annual magazine and report, RNA Translated. This year's issue focuses on RNA therapeutics research. It is, in a way, the continuation of RNA Translated, 2020, The Year of the RNA Virus. 18 U-M scientists and scholars present their research on three RNA therapeutics areas: mRNA vaccines, ASOs, and CRISPR. The second half of the magazine highlights the main activities of the Center for the July 2020–June 2021 period.
Special thanks to all our contributors!
RNA Translated is available on line (flipbook) and in an interactive downloadable pdf format. You can also request a free printed copy.
---
Who we are, what we do, and why!
---
RNA Translated, "2020, the year of the RNA virus"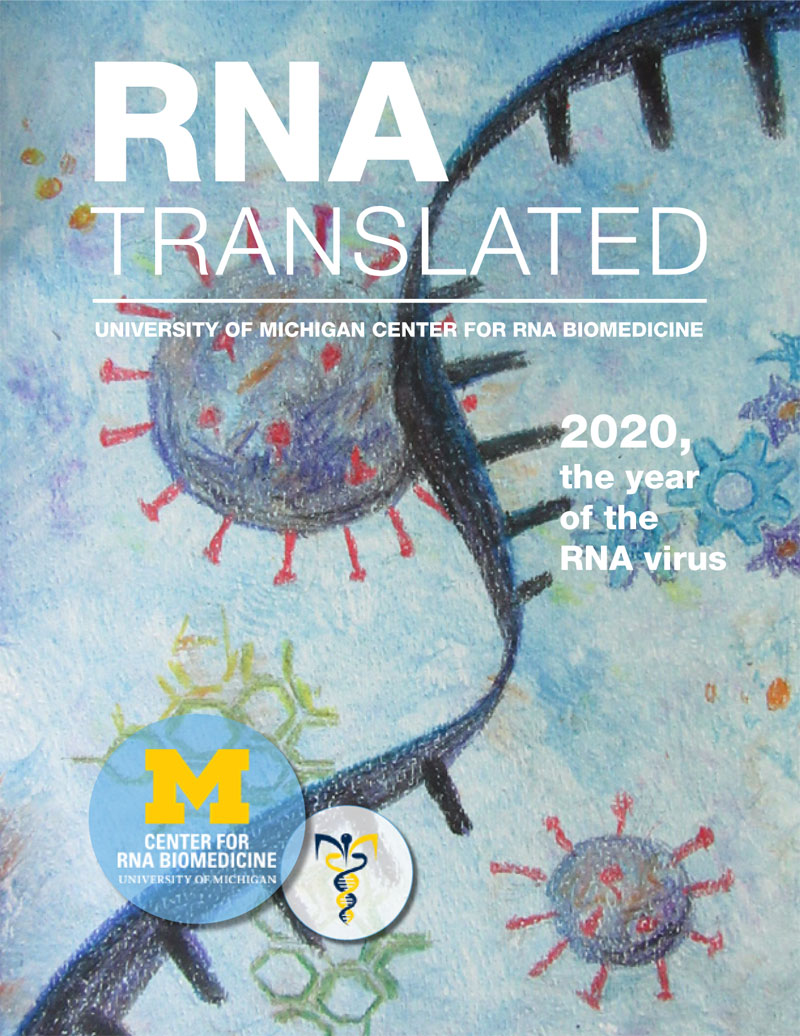 Our annual magazine and brief report is out!
RNA Translated's main focus is on "2020, the year of the RNA viruses," with representative contributions from 10 RNA faculty members. We also feature our two Research Cores and broadly report on the Center's activity with a few highlights. With this publication, we aim to showcase the outstanding achievements and deep impact of the scientific collaborations emerging from the U-M RNA research community.
---
Run into Grant Sprints!
Keeping grant writing exciting, innovative and successful.
By creating a space and time for innovative thinking, Grant Sprints support the concept, ideation, and writing process while delivering strong grant proposals. The U-M Center for RNA Biomedicine is now offering such facilitated sessions, free to its members.
Read more
Contact Martina Jerant for more information and registration.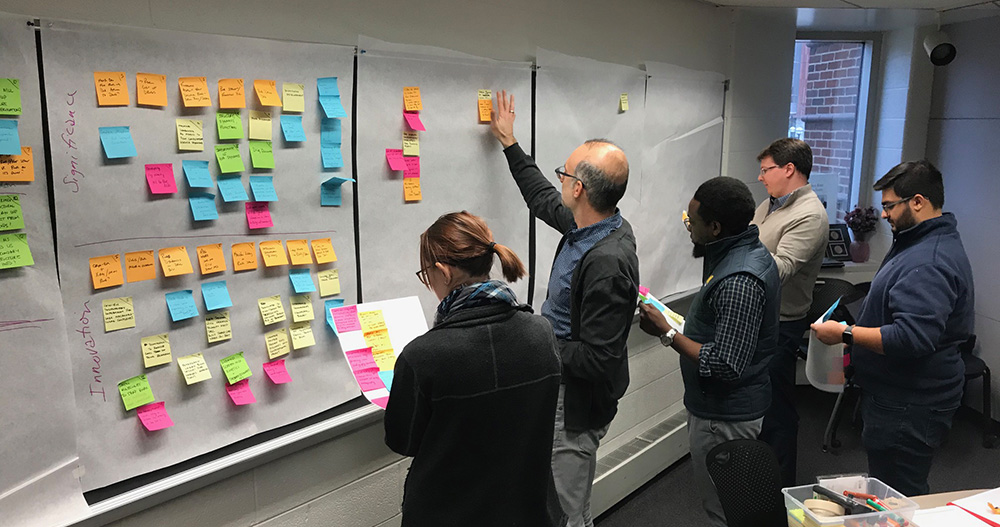 ---
The University of Michigan Center for RNA Biomedicine Inaugural Symposium Video Highlights