Huda Akil, Ph.D., wins National Medal of Science Award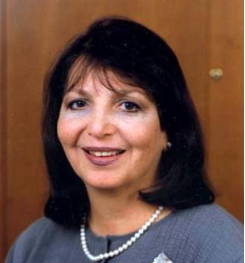 October 24, 2023, The White House: In a formal ceremony presided over by President Biden, Huda Akil, Ph.D., was honored with the National Medal of Science Award, the nation's highest scientific honor.
A Center for RNA Biomedicine Faculty Member, Dr. Akil's research focuses on understanding the neurobiology of emotions, including pain, anxiety, depression and substance abuse, and is passionate about developing ways to potentially thwart symptom onset.
Identifying genetic and cell differences that could lead to a predisposition to substance abuse, for example, is at the heart of her research – a first step in developing a therapeutic medicine, such as that manufactured from RNA, to regulate expression of those identified markers and help minimize risk.

A true University of Michigan Pioneer!
Watch the live stream recording of the October 24 ceremony below. Dr. Akil is introduced ~10 minutes into the video.