From the Center's co-directors, Fall 2020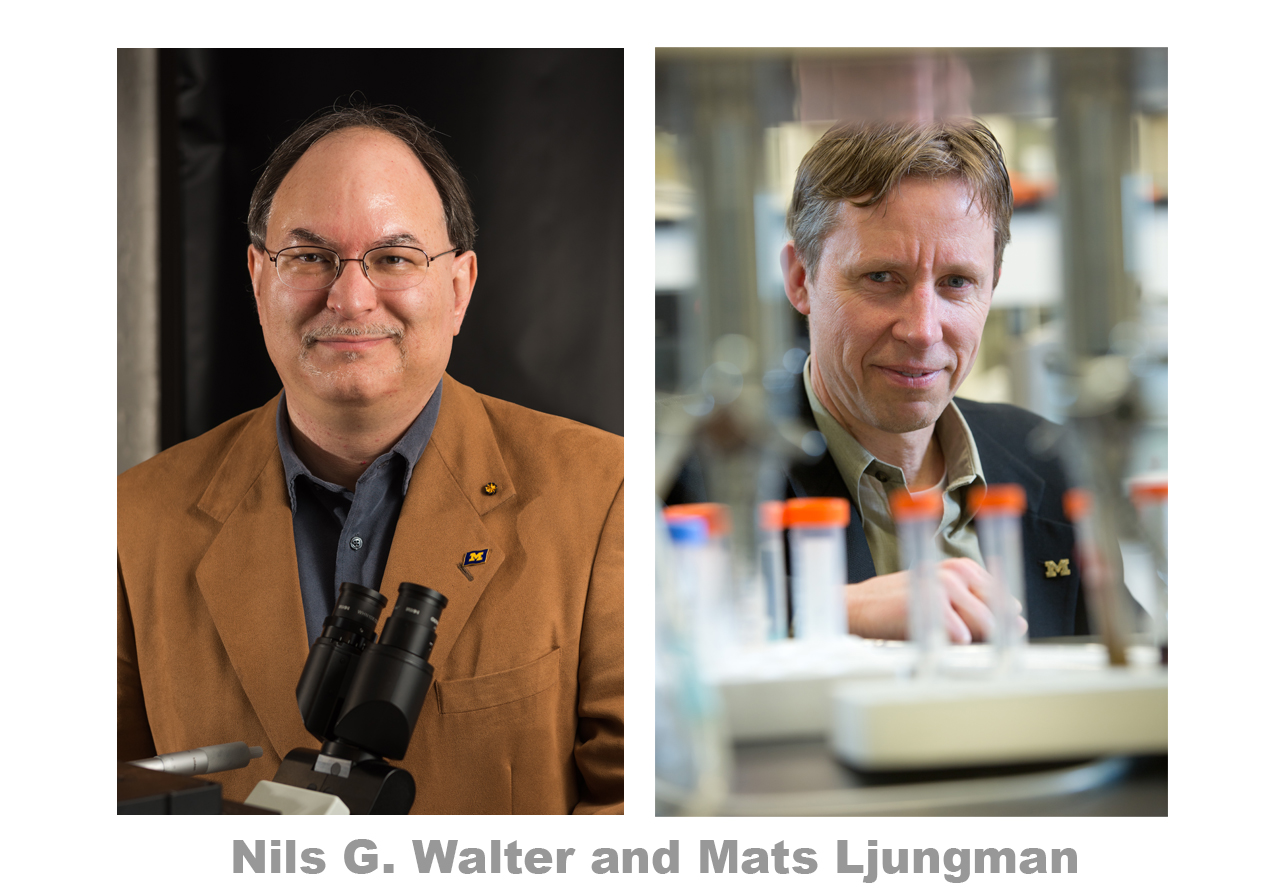 Dear Colleagues,
While the COVID-19 pandemic has been causing major disruptions as well as many inconveniences, it also offers some new opportunities; perhaps now is the most opportune time to make new interpersonal connections, start new scientific collaborations, and broaden one's horizons by learning from others. Through our activities below, we aim to support the community of U-M RNA scientists, to help us lead the solutions to the most pressing and transformative biological and medical needs as exemplified by the positive-strand, single-stranded RNA virus SARS-CoV-2. We are here to support you in connecting and creating synergies that lead to innovative research across disciplines, yielding collaborative grants and impactful research, as follows:
• An outstanding
series of
RNA Innovation Seminars
featuring high-profile US and international scientists, enabled by the ability to bring them to campus remotely. Depending on the individual speaker's time zone, seminars will take place on Mondays at 9:00 am or 4:00 pm.
• The Student and Postdoc Council is resuming its
Journal Club
that will highlight papers of upcoming speakers. Meetings take place Thursdays at 4:00 pm.
• The international
RNA Collaborative Seminar Series
, which now links 16 RNA research centers throughout the US and the world, will continue every other Wednesday at 4:00 pm through the fall.
• By the end of September, you will receive an electronic version of our first annual magazine, RNA Translated, that focuses on RNA viruses research at the U-M. The magazine also serves an annual report that features the Center's achievements for the 2019-20 period.
• As always, we will send
The RNA Transcript
every Monday morning, to help you plan your week and keep you informed of the Center's for RNA Biomedicine members' achievements.
• We invite you to also join us on Twitter, @umichrna.
We welcome back our community from the summer break and ask you to share your accomplishments with us and the RNA community: please contact
Martina Jerant
, Center Manager, or
Elisabeth Paymal,
Public Relations Specialist.
We're looking forward to this most unusual semester, since together – we solve!
Nils G. Walter and Mats Ljungman