RNA Featured Researcher – Karen Montoya, Ph.D. Candidate, Chemistry

Karen Montoya, Ph.D. Candidate
Chemistry, College of LSA
Faculty: Nils G. Walter
LinkedIn: linkedin.com/in/karen-montoyaa
I am interested in chemistry at the interface with biology and medicine. I have always had an interest in understanding the pathology of a disease. Through my research, I am working on a diagnostic tool that detects microRNA (miRNAs) molecular profiles to help better understand human health and predict the likelihood of human disease.
How does RNA relate to your research interests, and why?
MiRNAs are the center of my research. I am working on determining expression levels of a panel of miRNAs given their potential as biomarkers. They show altered expression in diseases and are present and highly stable in biofluids.
Is there a layman image that could illustrate your research?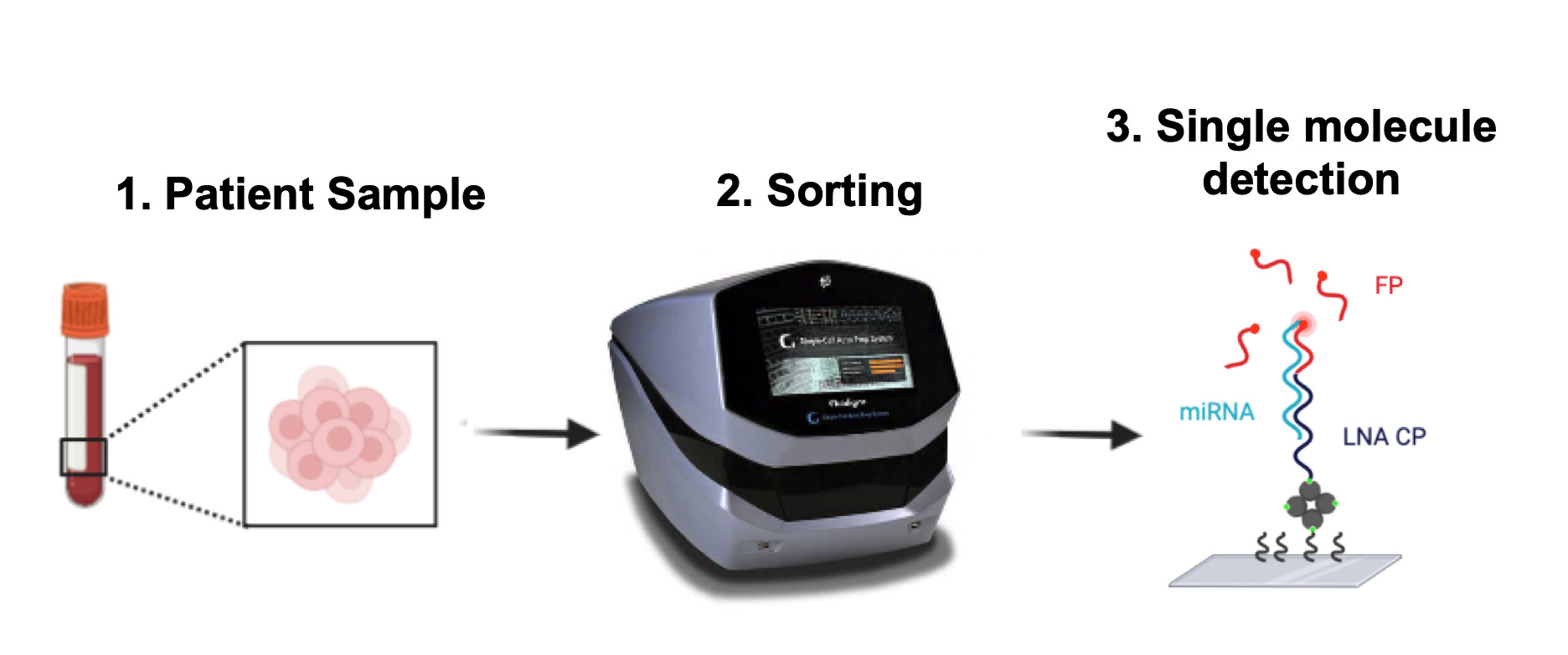 Workflow for characterizing miRNA expression profile
How did you become interested in this topic?
I can pin this directly to the first time I learned about RNA interference. It was fascinating to learn how these small RNA molecules had this huge job and have therapeutic applications.
Who/what brought you to science?
There is a "who" and "what". I was definitely influenced by the live action and animated film Osmosis Jones. After that, all I wanted to do was shrink down into a white blood cell and fight off viruses. Now the person that brought me to science has to be my dad. He showed me chemistry through cooking.
What brought you to the University of Michigan?
It is a great research institution plus it let me experience all seasons. I miss SoCal, but seeing the transition from winter to spring in Michigan is amazing!
What's your favorite hobby?
My new favorite hobby is visiting new parks with my dog.
Related news article: "A scientist who "shrunk" down to explore a cell"