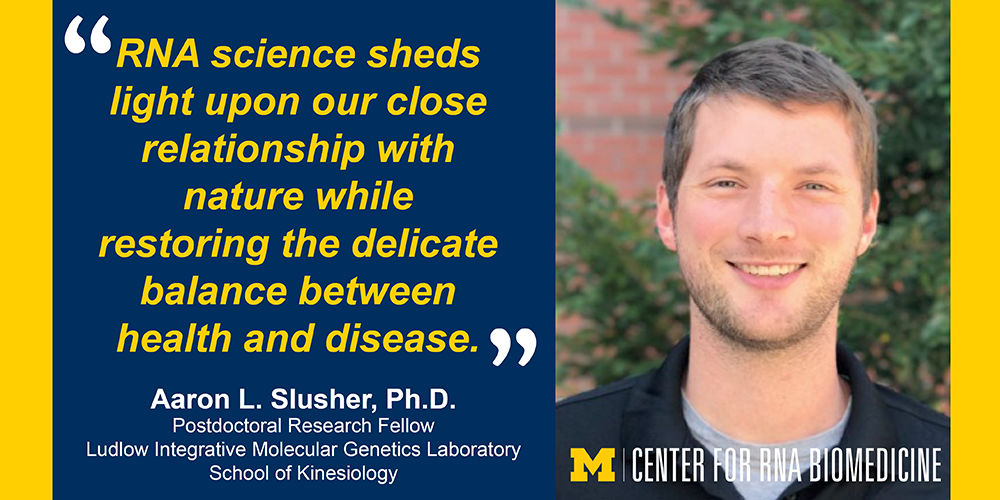 Who/what brought you to science? Science has always challenged me in the most meaningful way, and I have been fortunate to be associated with great mentors and colleagues to share the excitement for discovery. This has only grown in my current role as a postdoctoral researcher at the University of Michigan.
What are your research interests? I was trained as a stress physiologist where I developed an interest in cellular aging – telomere biology – during my doctoral work. These curiosities lead me to focus more on basic cell biology, and my current research examines the RNA processing mechanisms of a key gene, hTERT, involved in the maintenance of telomere lengths throughout aging and in cancer cells.
What do you hope is the outcome/impact of your research? RNA science and telomere biology are fascinating fields of study with many outstanding laboratories that have positively impacted human health outcomes. Given this, I am grateful and humbled to work with and learn from other scientists in the field. I am hopeful that my research will enable me to foster meaningful relationships within this community while helping improve the health and well-being of an increasingly aging population.
What advice would you give to students who'd like to get more involved in research? There are numerous opportunities available for students at the University of Michigan and elsewhere, and I encourage all students to explore these options, ask questions, and to not be afraid of failure. Science is a supportive community and we welcome anyone who shares a desire for continued learning.
What profession other than your own would you like to attempt? I would explore more deeply my interests in cooking and coffee.