Webinar: "A timely confluence: the backstory of Moderna's COVID-19 vaccine" by Melissa Moore, February 10, 2021, 4:00– 5:00pm EST
More information and required registration are available here.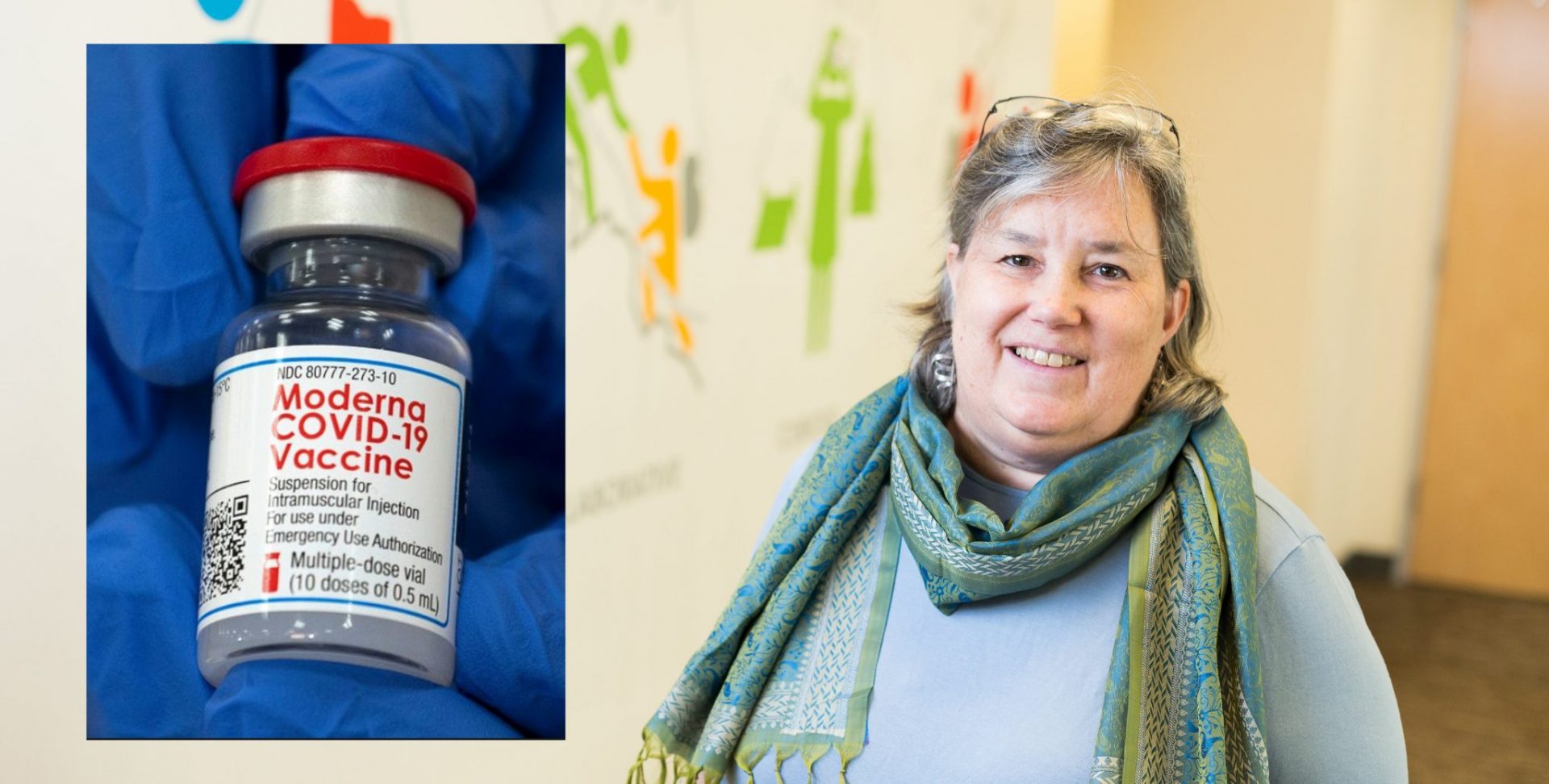 Dr. Melissa Moore, chief scientific officer at Moderna Therapeutics, will be hosted for a virtual seminar on February 10, 2021, 4:00– 5:00pm EST by the University of Michigan Center for RNA Biomedicine as part of the worldwide RNA Collaborative Seminar Series. The title of her talk is: "A timely confluence: the backstory of Moderna's COVID-19 vaccine." This event is free and open to the public.
Under Moore's scientific leadership, Moderna Therapeutics developed one of the two mRNA-based vaccines authorized for use in the US. According to the CDC website: "mRNA vaccines are a new type of vaccine to protect against infectious diseases. To trigger an immune response, many vaccines put a weakened or inactivated germ into our bodies. Not mRNA vaccines. Instead, they teach our cells how to make a protein—or even just a piece of a protein—that triggers an immune response inside our bodies. That immune response, which produces antibodies, is what protects us from getting infected if the real virus enters our bodies."
Researchers have been studying and working with mRNA vaccines for decades, in particular for flu, Zika, rabies, and cytomegalovirus (CMV). Interest has grown in these vaccines because they can be developed in a laboratory using readily available sequence information and biological materials. This means the development process can be quickly standardized and scaled up, making vaccine development faster than traditional methods of making vaccines, as demonstrated with the COVID-19 vaccines.
At Moderna Therapeutics, Moore directs research into novel delivery mechanisms for therapeutic mRNAs and how to bring this technology to the clinic. Her involvement was instrumental for the success of the COVID-19 vaccine.
Moore's previous research at U-Mass Medical School and Howard Hughes Medical Institute encompassed a broad array of topics related to the role of RNA and RNA-protein (RNP) complexes in gene expression. She is particularly known for her mechanistic and structural analyses of spliceosomes and mRNPs, co-discovery of the exon junction complex (EJC), and studies of intracellular RNA transport and quality control pathways. She was also instrumental in developing multiple enabling technologies for the field, including methods for introducing site-specific modifications into long RNA molecules and single molecule methods for observing the dynamics of RNP complex assembly and disassembly.
Moore is the recipient of the prestigious 2021 Lifetime Achievement in Science Award from The RNA Society.
This event is organized by the University of Michigan Center for RNA Biomedicine within the RNA Collaborative Seminar Series. 20 RNA research centers and institutions, worldwide, have joined the RNA Collaborative since its launch in April 2020, at the initiative of the U-M Center for RNA Biomedicine. The Collaborative is supported by The RNA Society.