"Zooming in to zoom out: learning from molecules to understand life"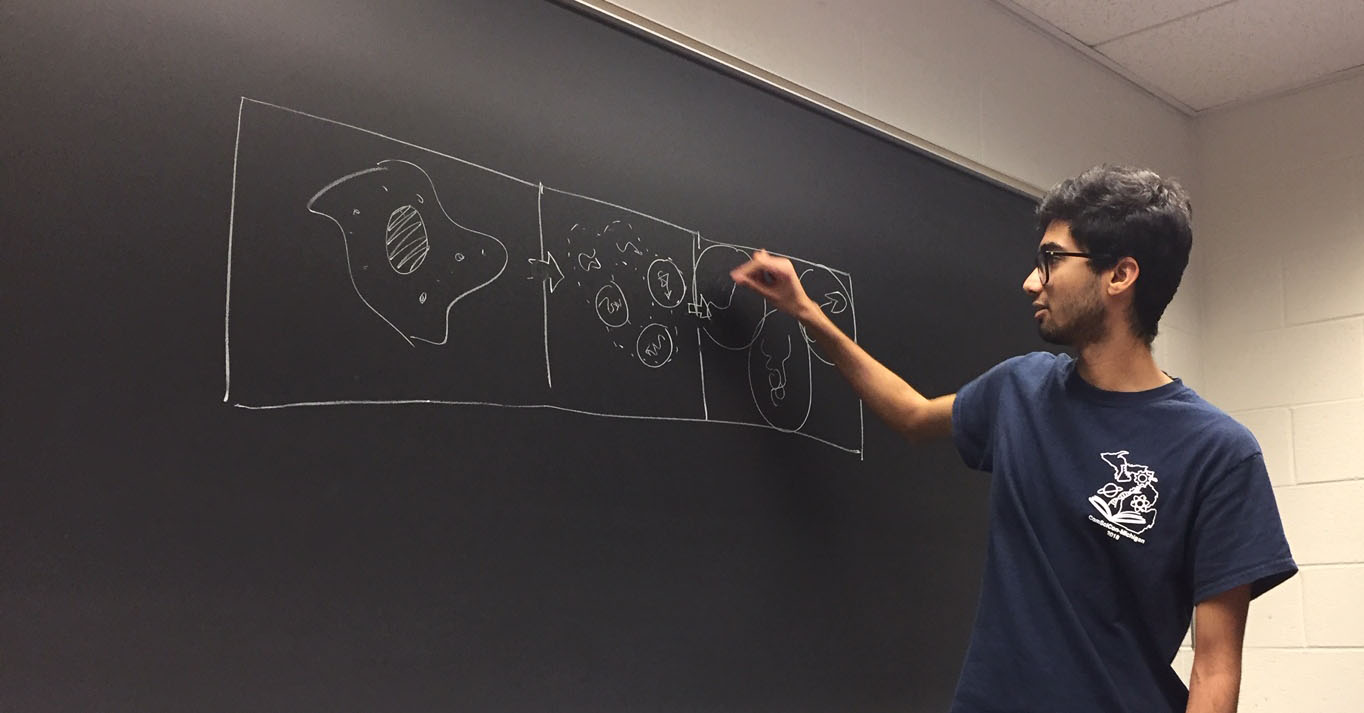 Photo: Jalihal describing his research based on live cell single particle tracking.
Growing up in Chennai, in South India, Ameya Jalihal, Ph.D., has always loved going on nature walks, watching birds, and collecting insects and seashells. While observing nature and biodiversity, young Jalihal had many questions that fueled his passion for life sciences. Inspired by his parents, both academics and engineers, Jalihal faced the traditional expectations to become either an engineer or a medical doctor. He first took the engineering path, and developed his mathematical and quantitative thinking that proved very valuable for his graduate studies. With his Ph.D. studies focused on cellular mechanisms, he merged his engineering skills with his deep passion for life sciences.
Following a few months in Christian Ray lab's at the University of Kansas in Winter 2015, studying bacterial growth and memory, Jalihal applied to graduate programs across the US. The University of Michigan (U-M) offered the widest breadth of opportunities, and this was very appealing to his endless curiosity. There were also numerous possibilities for collaborations in a very collegial environment. "People are really friendly and happy to be here. You want to be in an environment where people are excited about what they do, and U-M definitely has this," he explains. While in the lab of Nils Walter, a co-director of the U-M Center for RNA Biomedicine, Jalihal found many opportunities to meet and exchange with RNA scientists. To Jalihal, "every person I've encountered has been a mentor to me. I'm so grateful for all these exchanges." He regularly attended the RNA Innovation Seminar series organized by the Center, where he found a community of like-minded RNA enthusiasts.
Well before defending his doctorate thesis in December 2020, Jalihal anticipated the question of his post-Ph.D. future. In the summer of 2020, Amy Gladfelter, a cell biologist at the University of North Carolina, Chapel Hill, came to U-M to present on how SARS-CoV-2 proteins behave in host cells. Her lab studies the complex structure and organization of filamentous fungi among other fundamental questions regarding how subcellular organization arises from specific molecular interactions. His interest piqued by the novel and groundbreaking observations she reported, Jalihal reached out to her, with the hope of pursuing postdoctoral research in her lab. He will start in Gladfelter's lab in March 2021 where he will be using similar tools as he did at Michigan, such as single molecular microscopy. He will apply his understanding gained from his Ph.D.'s thesis[1] on mammal cells, to understand the organization of fungi. As a postdoc, he will do primarily research, working at the bench, and developing his own projects within the interests of Dr. Gladfelter. There will also be opportunities for teaching and he will train and mentor students in single molecular techniques and research design.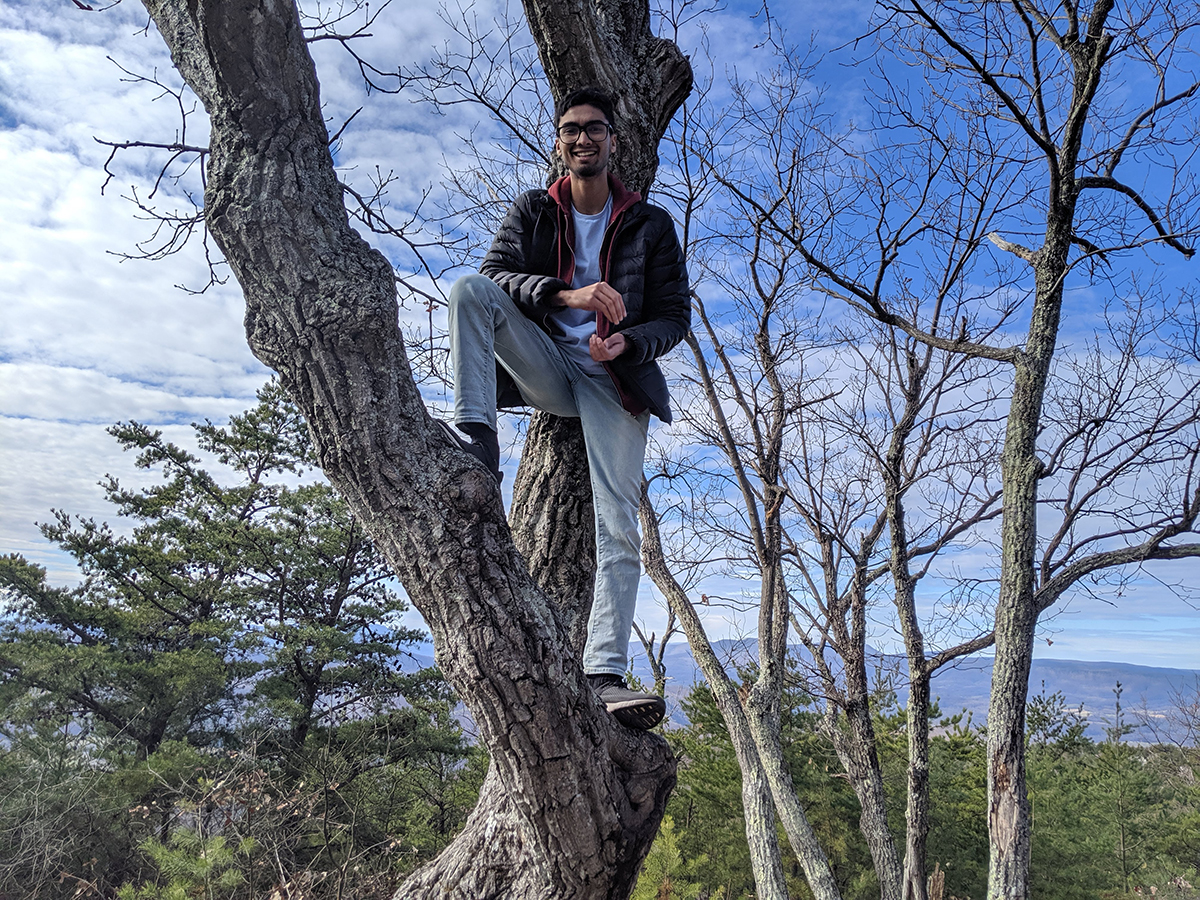 Jalihal's passion for basic science led him to choose an academic research path rather than pursuing a career in industry. He is thrilled at the prospective of continuing to ask very fundamental questions with scientists who share his passion for basic sciences. But he plans to keep his options about other careers: fungal research has many applications in bioproduction and industry, and there might be bridges toward translational research in the future.
Jalihal has many additional interests, some of them linked to his Indian heritage. "They help me put things in perspective," he explains. "Science is part of society and I don't believe that science is separated from the rest of my life; it's all integrated." Jalihal enjoys running, biking, being outdoors, and cooking aromatic Indian dishes. He also enjoys classical Indian music, took voice lessons in graduate school, and practices singing.
See also "RNA Featured Researcher: Ameya Jalihal, Ph.D., Chemistry"
[1] Ameya Jalihal's dissertation thesis: "To find and to form: Strategies for intracellular molecular target search and higher-order assembly," defended December 10, 2020, Advisor: Nils G. Walter, Ph.D.