Translating from dissertation to dream job: a nascent RNA career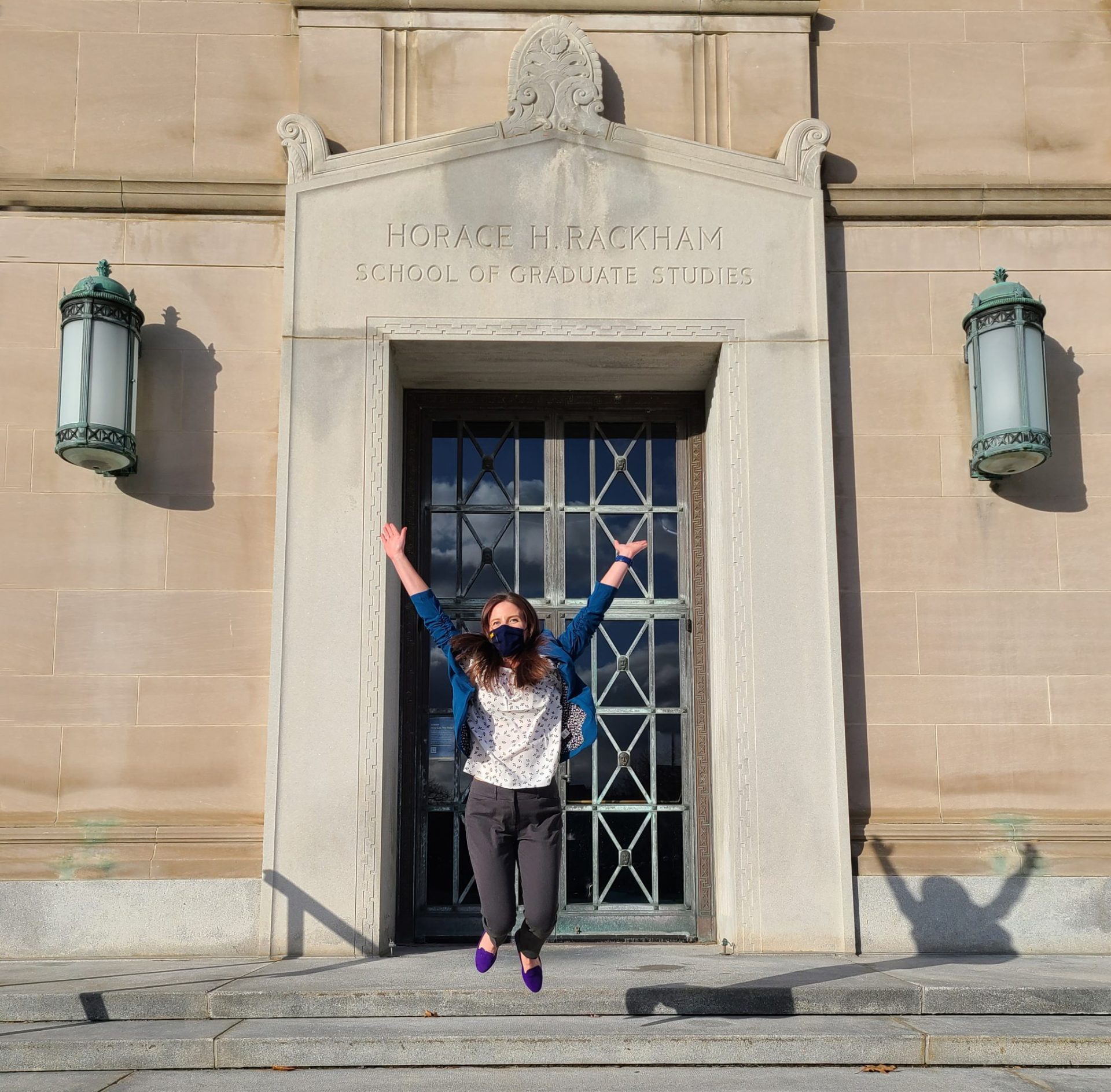 Only a couple of weeks after defending her Ph.D. thesis in November, Sarah Owen, a graduate student in Chemical Engineering in Dr. Sunitha Nagrath's lab, landed her dream job. "It all went very fast," she explained, "I had a seven-hour zoom interview on Thursday, and they offered me the job the following Monday!" In January 2021, Owen will join Seagen, a biomedical company that seeks to improve the lives of people with cancer through innovative targeted therapies. As a Process Scientist, she will develop novel ways to test and characterize drug compounds after their R&D phase, and before clinical trials.
Owen did her undergraduate studies at the University of Washington in Seattle and became particularly interested in drug delivery when a representative from Seagen came to visit and offer internships. That summer at Seagen, Owen discovered a culture of collaboration and comradery where she thrived. She describes Seagen as a place where everyone builds on each other's success within a company that operates as one team.
This is also the type of culture that drew her to the University of Michigan (U-M) where she found a friendly atmosphere between graduate students, with many opportunities to socialize and support each other. In addition to working on several projects and developing various experimental expertise, she also participated in collaborations between engineers and clinicians, and realized how different perspectives bring insights into each other's research. With a highly ranked College of Engineering and a renowned comprehensive Medical School, U-M offers many opportunities for interdisciplinary initiatives and research within the institution.
Owen believes that the cutting-edge and exciting research that she did in Nagrath's lab will be a great foundation for her translational work at Seagen. She is also very grateful for Nagrath, her advisor. "She always encouraged and supported me to explore new research directions. It allowed me to grow into an independent researcher." She feels that this mentorship style was key to prepare her for this next step in her career.
Owen's professional motivation stems from her strong desire to make an impact on people's lives. Her Ph.D. dissertation researched two types of biomarkers to monitor the evolution of cancer tumors, using a simple blood draw. One of them focused on the mutations in the mRNA as a means to assess the evolution of tumors. Owen's also demonstrated her interest in RNA research by participating in the U-M Center for RNA Biomedicine Student and Postdoc Council.
Seagen is located in Washington state, Owen's home —and the land of endless coffee and mountain trails that she so enjoys!
Thank you for your contributions to the Center for RNA Biomedicine, and congratulations on both your doctorate and new job, Dr. Owen!