The RNA Student and PostDoc Council is a group of graduate students and postdocs who drive collaboration and training development in a way that has a 'trainee first' focus. The Council is composed of two teams, Blue and Maize, and consists of nine postdocs and eight graduate students, all at varying stages of their careers.

The Council was created at the recommendation of the Executive Committee. While the group has financial support from the Center, it has also secured an 'RNA Salon' grant from The RNA Society. This grant provides extra funds to support new and exciting initiatives that the Blue and Maize groups have launched.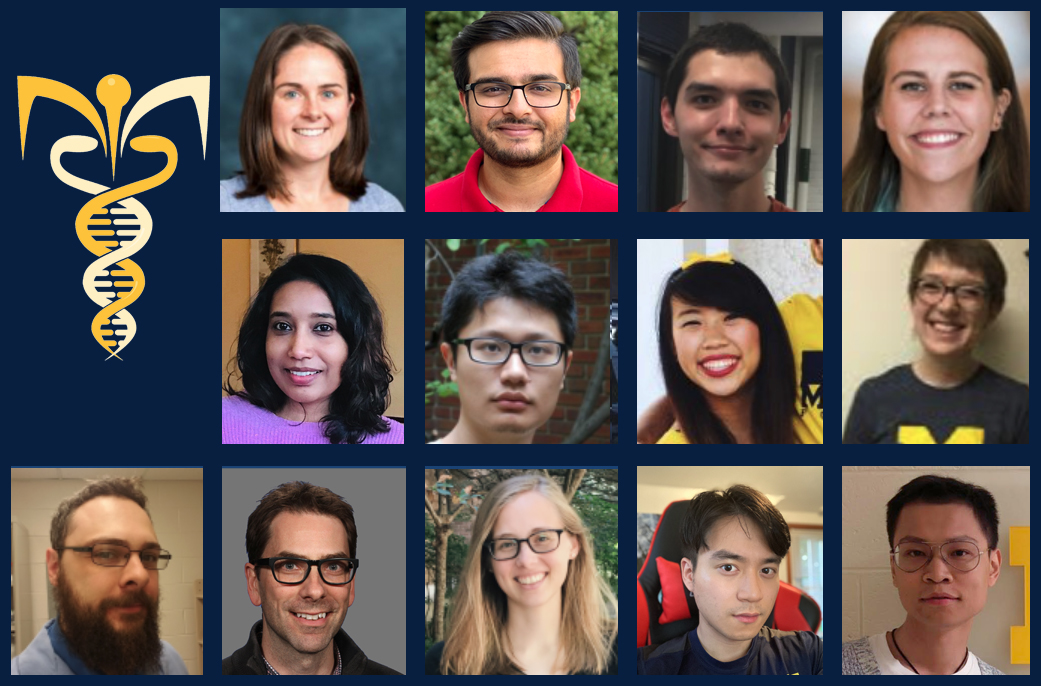 ---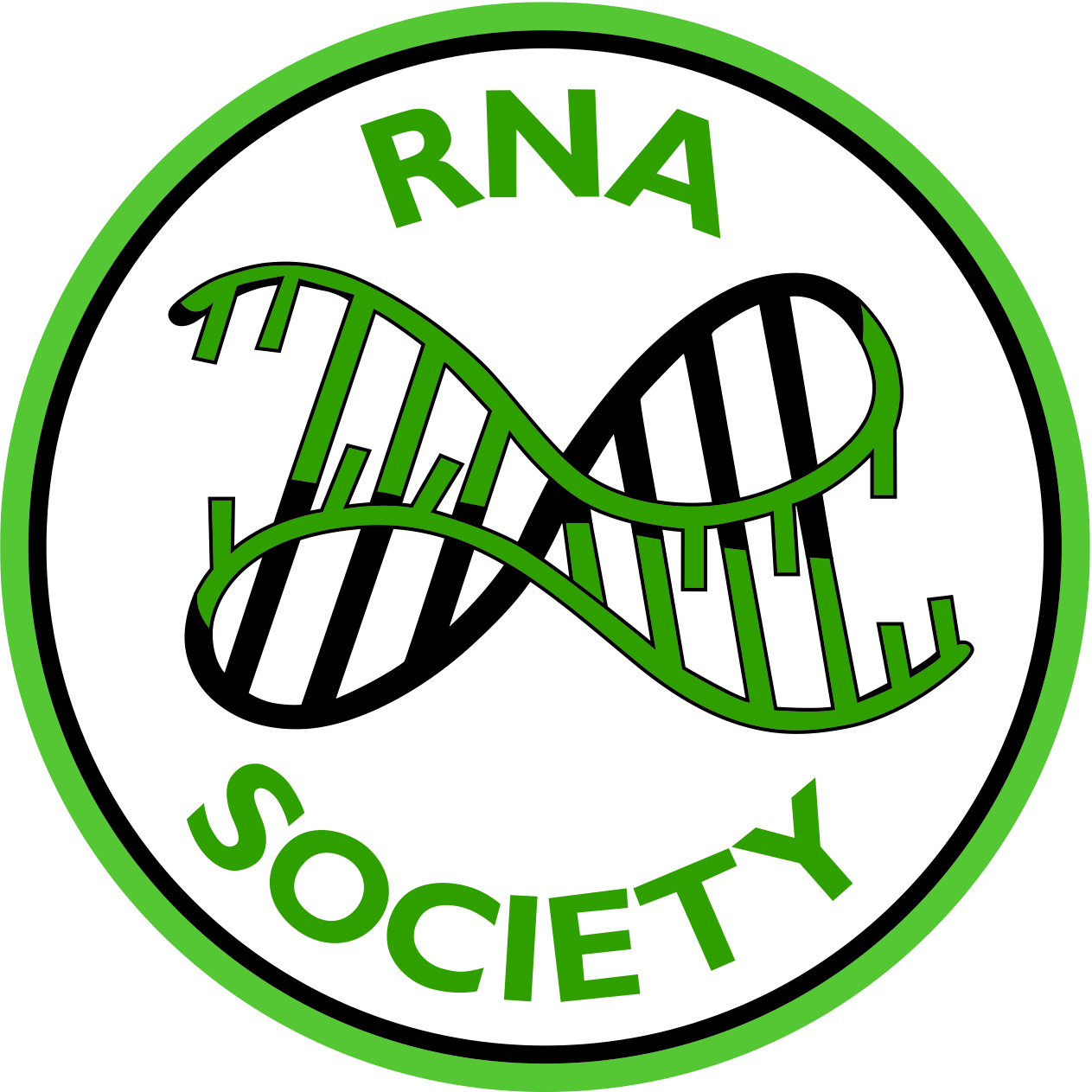 The Student and Postdoc Council is supported in part by The RNA Society and Lexogen.

---
RNA Council Initiatives
The Blue group has recently started an RNA Skill Share program. The goal is to connect RNA specific researchers across the university and provide a learning database. This program allows researchers to apply as "experts" who are willing to train other researchers in a specific technique. Those interested in that technique can reach out to the expert and gain hands on, individualized training. We hope this leads to increased scientific collaboration. Additionally, the Blue group is also starting a Pub Science Outreach series to connect real scientists with real people. The goal of this series is to break down the barrier between STEM researchers and the general public. 
The primary objective of the Maize group is to organize an event to encourage cross-departmental networking and collaboration. The details of this event have yet to be finalized, but some of the programming will include a facilitated networking session and a "methods" poster session. The poster session is meant to provide a venue for researchers to showcase the special techniques and methods they use most to provide valuable experience and tips to other researchers interested in incorporating those methods into their workflows. We believe that this event will galvanize collaborations across the University.
In addition to this unique event, the Maize group has also instituted a monthly Journal Club. The RNA Journal Club meets to prepare for seminars and engage with their presenters. The Club studies and reviews the articles relating to upcoming talks. Starting April 2, Journal Clubs are held virtually. See our events page for detailed information. 
"It has been a great experience working on the Council! We all have very different backgrounds, and bring specific sets of skills to our group (grant writing, techniques, networks, fundraising, teaching, outreach etc.). The leadership provided by Martina keeps us on track and productive, and we are just getting started! I think this group will continue to provide unique training experiences for students and postdocs, and help make the RNA community at U-M even bigger and better."
—Ashley Kalinski, Ph.D., Department of Cellular & Developmental Biology
"Being a member of this Council has introduced me to fellows from departments across the University that I likely would not have interacted much with before. It's been such a cool experience to meet these folks and get to not only work closely with them on projects to bind the RNA community together, but also to get to know them and their interests outside of their research. I'm excited to see what kinds of initiatives come out of this Council in the future!"
—Ciara Witt, Ph.D. Candidate, Department of Biophysics and Chemistry
STUDENT AND POSTDOC COUNCIL MEMBERS
Marissa Cloutier
Department of Human Genetics
mcloutie@umich.edu
Principal Investigator: Sundeep Kalantry
I am a fourth year PhD student in the Kalantry Lab. We strive to elucidate principles of epigenetic inheritance through the study of X-chromosome inactivation, which is a model of epigenetic transcriptional regulation. My research focuses specifically on identifying the roles of the Polycomb Repressive Complex 2 (PRC2) and Xist RNA in orchestrating X-inactivation in mammals. Since joining the Kalantry Lab, I have been involved in the RNA Community at Michigan by attending and presenting at Center for RNA Biomedicine Seminars and Symposiums.
•RNA structure & function
•RNA regulation
•IncRNAs
Varun Gadkari, PhD
Department of Chemistry
vgadkari@umich.edu
Principal Investigator: Brandon Ruotolo
I am a postdoctoral research associate in Chemistry where I use structural mass spectrometry to study protein structure-function relationships. My recent work has focused on adapting these gas phase techniques to conduct structural analyses of RNAs. I am primarily interested in exploring the role of RNA misfolding in degenerative diseases.
•RNA structure & function
•RNA in disease
•RNA biophysics and bioinformatics
Ian Hall, PhD Candidate
Department of Chemistry
ianhall@umich.edu
Principal Investigator: Sarah Keane
I work to understand the structure and function of RNAs which regulate the virulence of Listeria monocytogenes. This bacterium causes food borne illness with a surprisingly high mortality rate between 20-30% with pregnant women and immune compromised at increased risk. The virulence of L. monocytogenes is regulated at the RNA level by the interplay of an RNA thermosensor and a SAM-I riboswitch. I am characterizing the molecular basis of this interaction through isothermal titration calorimetry, small angle X-ray scattering, X-ray crystallography, and NMR. My work will enrich our understanding of RNA-RNA molecular recognition and will provide insight for the development of therapeutics against L. monocytogenes.
•RNA structure & function
•RNA biophysics and bioinformatics
Meredith Purchal, PhD Candidate
Department of Chemistry
purchalm@umich.edu
Principal Investigator: Kristin Koutmou
I am a second year PhD student in the Program in Chemical Biology, co-mentored between Kristin Koutmou and Markos Koutmos. My project is centered around the structure and function of RNA modifying proteins. Specifically, I am interested in pseudouridine synthases, the class of enzymes that catalyze the isomerization of uridine to pseudouridine in RNA. Using structural techniques (X-ray crystallography) in combination with enzymological and kinetic assays, my goal is to understand the molecular level details of how these proteins identify and select mRNA substrates for modification. So far, I have solved one of the first structures of a highly promiscuous eukaryotic pseudouridine synthase (Pus7). I have developed an assay that utilizes fluorescently labeled RNA to examine the molecular and structural elements that determine Pus7-substrate binding. The binding experiments are complemented by traditional activity assays using radiolabeled RNA substrates, allowing me to measure the rate of pseudouridine formation over time, using different protein and substrate variants. I believe that the interdisciplinary nature of my research has given me a unique appreciation of the intricacies that govern the behavior and dynamics of the most-basic biomolecule, RNA.
•RNA structure & function
•RNA biophysics and bioinformatics

Sreeja Sekhar, PhD
Cancer Biology, Michigan Medicine
srsekhar@umich.edu
Principal Investigator: Analisa Difeo
My project aims on understanding the role of miRNAs in ovarian cancer. More Specifically, I am focusing on oncogenic microRNA-miR181a in regulating immune responses in the context of early ovarian cancer development. MiR181-a is known to promote numerous aspects of cellular transformation however there is limited information on how this particular microRNA modulates tumor immune responses favoring cancer development and dissemination. Another area of my focus is to identify compounds that target miR181-a to better understand its regulation and to discover novel miRNA therapeutics.
•RNA regulation
•RNA in disease
Mengyi Sun, PhD Candidate
Department of Ecology & Evolutionary Biology
mengysun@umich.edu
Principal Investigator: George Zhang
My research area lies in the junction of systems biology and evolutionary biology. By analyzing public available biological data, I test theories originated from systems biology about the adaptation of biological systems. Specifically, I study the evolution of transcription noise by analyzing allele-specific single-cell RNA-seq data. During this process, I am impressed by the enormous potential of RNA-related technologies, such as single-cell RNA-seq, RNA-RNA interaction profiling, and RNA-structure profiling, etc.
•RNA regulation
•Computational approaches
Tasha Thong, PhD Candidate
Department of Environmental Health Sciences
tashagth@umich.edu
Principal Investigator: Justin Colacino
My research is on uncovering the biological basis for health disparities in triple negative breast cancer by characterizing differences in normal breast stem cell biology in African American and European American women. I use in vitro culture of normal mammary tissue in combination with single-cell transcriptomic profiling to identify differences in mammary stem cell populations. To date, I have generated two single-cell datasets and through this process I have become increasingly appreciative of the creative and versatile ways RNA-seq data can be used. I have been a member of the MIDAS single-cell genomic data analysis group for the past year and this group has been an amazing springboard for research collaborations as well fostering meaningful discussion about RNA-seq from people with a variety of expertise.
•Computational approaches
•RNA in disease
•RNA diagnostics
Elizabeth Tidwell, PhD Candidate
Department of Biophysics
etidwell@umich.edu
Principal Investigator: Markos Koutmos
As a second year PhD student, I have just begun to delve into my thesis project, investigating riboswitches as potential therapeutic targets for small molecules inhibitors. Riboswitches, a gene regulatory element found in bacteria, bind small metabolites which changes their structure and induces transcriptional arrest or inhibit translation. These regulatory elements found in the 5' UTR of RNA have been known since the early 2000's but recently have become a potential target for new small molecule antibiotics. In collaboration with Dr. Aaron Frank, a computational chemist in the biophysics department, we are using molecular modeling, x- crystallography, and kinetic assays to screen small molecule libraries for potential binding partners that could be used to develop antibacterial drugs. I will be crystalizing multiple riboswitches with small molecules and characterizing the interactions to determine which ones have the most antibiotic potential. This project centers around RNA structure, function, and the interface between fundamental research and medical focused research. My interdisciplinary project and my experience with RNA research at a small liberal arts college during my undergrad has made me passionate about collaborative and constructive research communities.
•RNA structure & function
•RNA in disease
•RNA biophysics and bioinformatics
Robb Welty, PhD
Department of Chemistry
robbw@umich.edu
Principal Investigator: Nils Walter
My current work focuses on the intersection of heritable single nucleotide variation, sequence encoded RNA dynamics, and human disease. More specifically, I am studying how subtle changes in pre-mRNA sequence, near the 3' splice site, can alter RNA conformational properties that result in disease phenotypes. This project combines my two passions, fluorescence spectroscopy and RNA chemical physics, to answer questions directly targeting human wellbeing. My hope is that this work will reveal the mechanism of a broad class of genetically encoded ailments and provide foundation for clinical treatment.
•RNA structure & function
•RNA regulation
•RNA biophysics and bioinformatics

Daniel Wilinski, PhD
Department of Molecular, Cellular & Developmental Biology
wilinski@umich.edu
Principal Investigator: Monica Dus
My research is aimed at understanding the role of RNA regulation in the control of feeding behaviors. For example, we know that animals fed a sugary or fatty diet alter their feeding and eat more. I use molecular approaches to investigate how a chemical modification of RNA in the brain can lead to changes in feeding behavior. Understanding how the modification levels change in response to different diets may help us understand, in part, why feeding behaviors change depending on our diet—why I cannot resist that cookie at RNA seminars.
•Translational control
•RNA modifications
Ciara Witt, PhD Candidate
Department of Biophysics and Chemistry
ciaramw@umich.edu
Principal Investigator: Aaron Frank
My research involves using computational approaches to solve the inverse design problem of RNA; that is, to predict specific sequences that stabilize a target secondary structure. By framing the design challenge as an image-to-image translation problem, I am using neural networks to develop models to generate and screen RNA designs.
•RNA structure & function
•RNA in disease
•RNA biophysics and bioinformatics
•Computational approaches
•RNA therapeutics
Haiqing Xu
Department of Ecology & Evolutionary Biology
xhq@umich.edu
Principal Investigator: Jianzhi (George) Zhang
As a fifth year PhD student in George Zhang's lab, my research focuses on gene expression and regulation in the context of evolution. With the help of both experimental and computational approaches, I tried to address three key questions in gene expression: the biological significance of intergenic transcription, the influence of expression variation of pairs of genes on cellular fitness, and the evolutionary consequences of stochastic gene expression fluctuations on genome organization.
•RNA regulation
Jiaqiang Zhu
Department of Biostatistics, School of Public Health
jiaqiang@umich.edu
Principal Investigator: Xiang Zhou
My main research aims to develop novel and efficient statistical methods and computational tools for high-throughput genomic studies. In particular, I have developed tools for estimating heritability in bulk RNAseq studies and detecting genes with spatial expression patterns in spatially resolved transcriptomics studies. In addition, I have also been involved in several collaborative single cell transcriptomics projects.
•Computational approaches