The objective of the RNA Student Postdoc council is to work collaboratively across disciplines, build a scientific community, and generate ideas and activities that advance RNA research and education across the University of Michigan.
The 2022-2023 RNA Council is a group of seven graduate students and three postdocs who drive collaboration and training development in a way that has a 'trainee first' focus. The Council was created at the recommendation of our Executive Committee. While the group has financial support from the Center, it has also secured an 'RNA Salon' grant from The RNA Society. These grants provide additional funds to support new and exciting initiatives created by the RNA Council.
Last year, the council met for its first Pub Science event as well The RNA Function, a trainee networking event, and an RNA Research Scholar Exchange Supplemental Fund . The Council has created U-M RNA Resources in the form of an RNA Skill Share program and launched a Technique Demo video series, a series of videos that explain RNA techniques, the first one is about Total RNA Extraction.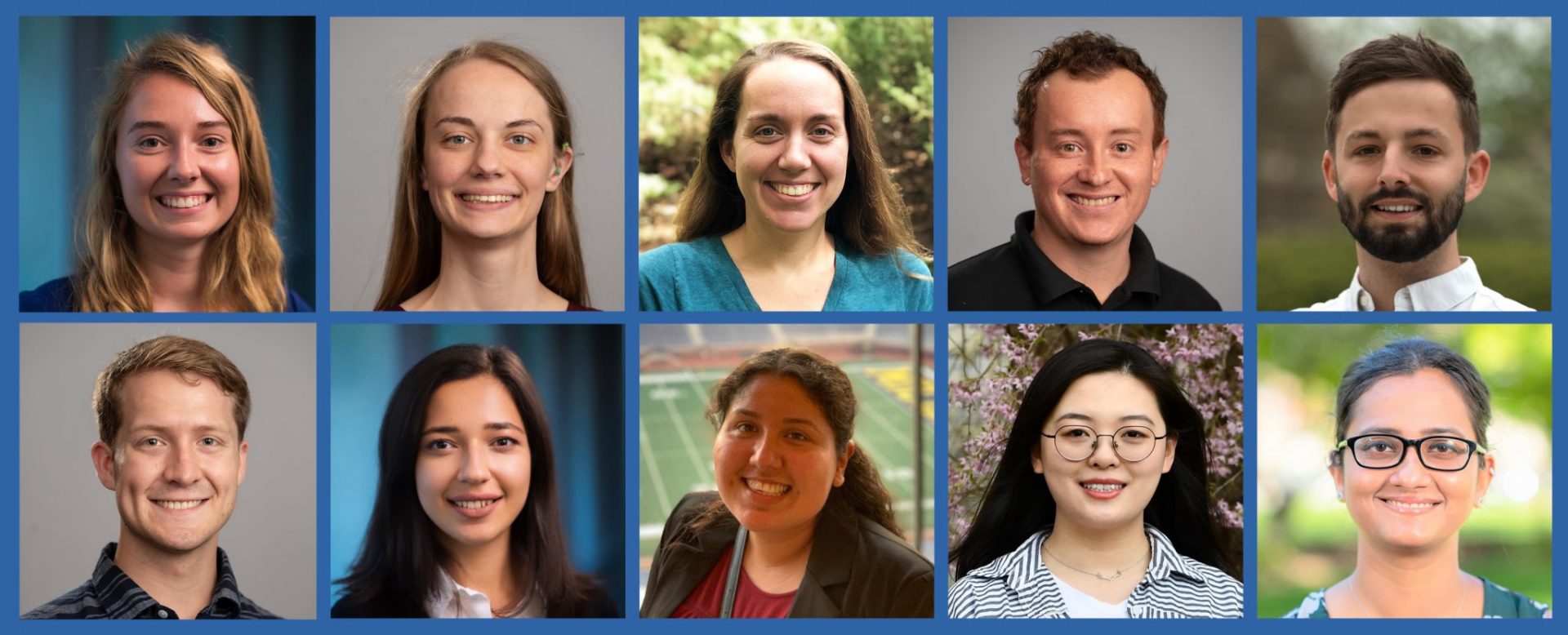 ---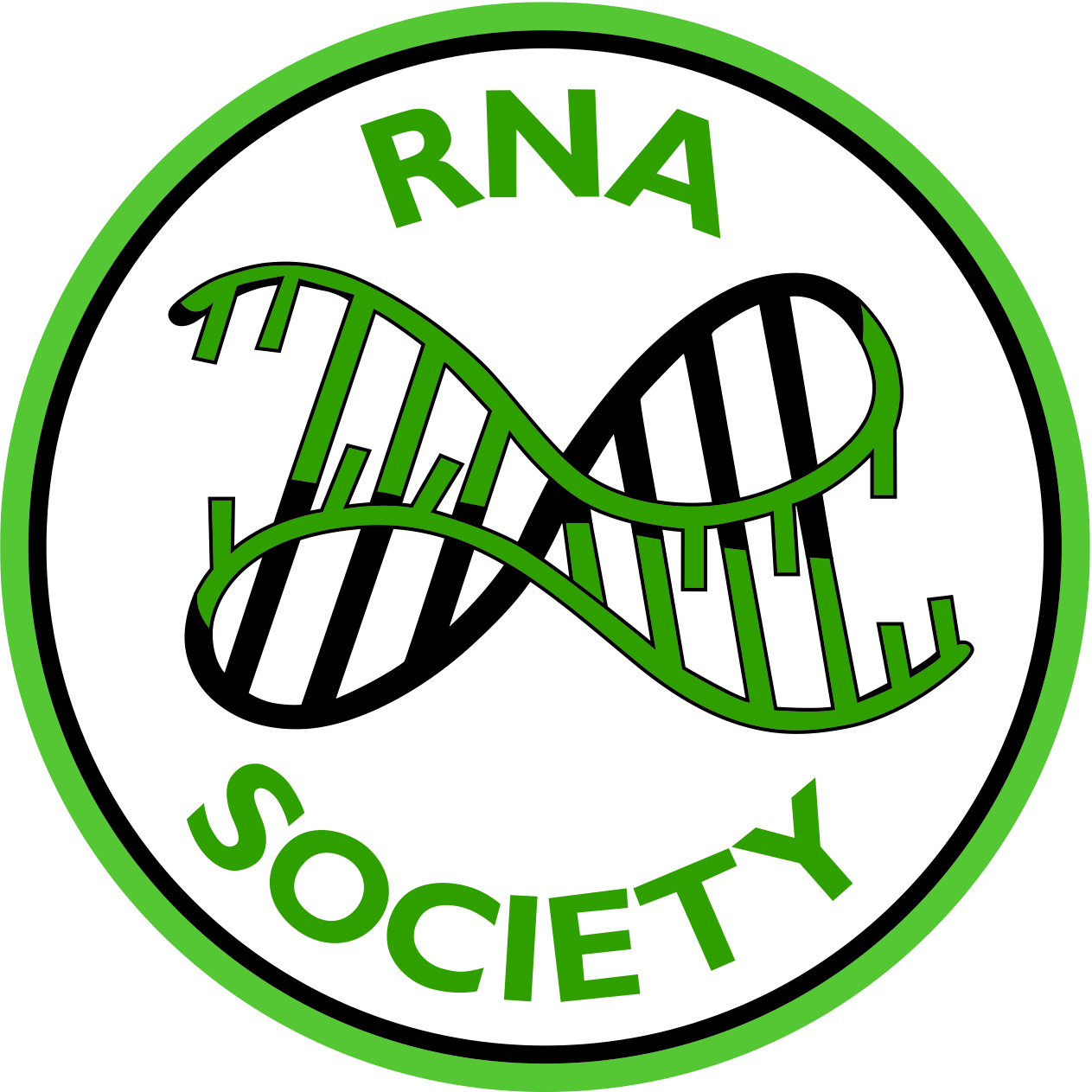 The Student and Postdoc Council is supported in part by The RNA Society and Lexogen.

---
RNA Council Initiatives
The goal is to connect RNA specific researchers across the university and provide a learning database. This Skills Share program allows researchers to apply as "experts" who are willing to train other researchers in a specific technique. Those interested in that technique can reach out to the expert and gain hands on, individualized training. We hope this leads to increased scientific collaboration. 
The Council is organizing events to connect researchers across campuses as well as local community outreach. An event scheduled for Spring 2023, "The RNA Function" will encourage cross-departmental networking and collaboration. The details of this event have yet to be finalized, but some of the programming will include a facilitated networking session and a "methods" poster session. The poster session is meant to provide a venue for researchers to showcase the special techniques and methods they use most to provide valuable experience and tips to other researchers interested in incorporating those methods into their workflows. We believe that this event will galvanize collaborations across the University. Additionally, a "Pub Science" Outreach series will connect real scientists with real people. The goal of this series is to break down the barrier between STEM researchers and the general public. 
Testimonials from RNA Council members:
"It has been a great experience working on the Council! We all have very different backgrounds, and bring specific sets of skills to our group (grant writing, techniques, networks, fundraising, teaching, outreach etc.). The leadership provided by Martina keeps us on track and productive, and we are just getting started! I think this group will continue to provide unique training experiences for students and postdocs, and help make the RNA community at U-M even bigger and better."
—Ashley Kalinski, Ph.D., Department of Cellular & Developmental Biology
Featured profile
"Being a member of this Council has introduced me to fellows from departments across the University that I likely would not have interacted much with before. It's been such a cool experience to meet these folks and get to not only work closely with them on projects to bind the RNA community together, but also to get to know them and their interests outside of their research. I'm excited to see what kinds of initiatives come out of this Council in the future!"
—Ciara Witt, Ph.D. Candidate, Department of Biophysics and Chemistry
2022 RNA COUNCIL EVENTS
| | | |
| --- | --- | --- |
| On July 7, 2022, the RNA Council volunteered to teach at the University of Michigan Museum of Natural Science Science Summer Camp. Activities included a brief introduction to the central dogma, acting out translation, and encoding messages using RNA-protein codons. | On June 13, 2022, RNA Council members organized "The RNA Function" a networking event for trainees. The goal of The RNA Function was to connect students and postdocs from across the university in an informal and low-risk environment to hear what other groups are doing around campus. The event included a poster session, catered lunch, and a facilitated "scientific speed-dating" networking event. | On May 3, 2022, The RNA Council hosted it's first in-person "RNA Trivia" night. Participants competed in RNA knowledge, prizes were awarded and much fun was had after a long COVID shutdown! |
STUDENT AND POSTDOC COUNCIL MEMBERS

Nuha Alfahham anuha@umich.edu
Graduate Student, Environmental Engineering-Environmental Biotechnology Group, Civil and Environmental Engineering
B.S. in Biochemical Engineering, University of Western Ontario (UWO), London, ON
Master of Science, Civil Engineering, Wayne State University (WSU), Detroit, MI

My PhD project proposes to conduct interdisciplinary research on the impact of ultraviolet (UV) disinfection on opportunistic pathogens in drinking water. I plan to use novel molecular methods to assess pathogen viability by monitoring the change in precursor rRNA (pre-rRNA) of microbial populations following UV exposure under realistic drinking water conditions. My research focuses on molecular viability testing of opportunistic bacterial pathogens, such as nontuberculous mycobacteria (NTM), directly in drinking water samples. Environmental Biotechnology Group

Keywords: Microbial Viability Assessment, Drinking water pathogens, Opportunistic pathogens, Ultraviolet disinfection

Emily Ellinger eellinge@umich.edu
Graduate Student, Biological Chemistry, Medical School
B.S. in Biochemistry, Indiana University, 2019

Riboswitches are structured RNA motifs that regulate gene expression at the level of transcription or translation. I am investigating the mechanism of control of riboswitches during transcription using techniques of single molecule fluorescence and cryo-EM. I'm studying what interactions are occurring between the RNA and the RNA polymerase that lead to global rearrangements to switch transcription on or off. Principal Investigator: Nils Walter

Keywords: riboswitches, transcription, cryo-EM

Kira Holton kholton@umich.edu
Graduate Student, Biological Chemistry, Medical School
BA in ACS Chemistry, Gustavus Adolphus College, Saint Peter, MN

I research pseudouridine (Ψ) mRNA modifications, specifically focusing on understanding the basis for selection by the responsible enzyme. I assess the importance of native cellular contexts to identify the "rules" by which the enzyme chooses its substrates. This will hopefully help us discover novel Ψ sites and provide deeper insights into the impact of RNA modifications on gene expression and regulatory mechanisms. Principal Investigator: Chase Weidmann

Keywords: Pseudouridylation, RNA-protein interaction networks, live-cell chemical probing

Elizabeth Fogarty, Ph.D. elizafo@umich.edu
Post Doctoral Research Fellow, Molecular, Cellular and Developmental Biology, LSA
B.S. in Neuroscience, University of Texas at Dallas, 2013
Ph.D. in Neuroscience, University of Michigan, 2019

Identifying the contributions of chromatin regulation to cell cycle exit in fruit fly
Principal Investigator: Laura Buttita

Keywords: Cell cycle, chromatin regulation

Andres Herrera Tequia herrerat@umich.edu
Graduate Student, Biological Chemistry, Medical School
M.S. in Biochemistry, Universidad Nacional de Colombia - Bogota - Colombia (2018)
B.S. in Biology, Universidad Nacional de Colombia - Bogota - Colombia (2015)

I am studying the posttranslational regulation of the global transcriptional regulator Lrp in E. coli. In this bacterium, Lrp regulates (both directly and indirectly) up to one-third of the genes, including several genes involved in virulence and antibiotic resistance. Principal Investigator: Peter Freddolino

Keywords: Transcriptional regulator; leucine-responsive regulatory protein; E. Coli

Connor Maltby, Ph.D. maltby@med.umich.edu
Postdoctoral Research Fellow, Neurology, Michigan Medicine
PhD Molecular Neuroscience, University of Southampton, United Kingdom
BSc Biomedical Science, University of Southampton, United Kingdom

My research utilizes patient derived stem cell models to investigate disease mechanisms in repeat expansion associated neurological diseases. Many of these repeat-associated diseases lead to a combination of loss-of-function as well as RNA and protein gain-of-function toxicities. We are able to recapitulate these disease states in a physiological manner through the use of human stem cell derived neuronal cultures, allowing us to identify therapeutic targets within these diseases and utilize tools such as antisense oligonucleotide (ASO) therapies to mitigate the RNA and protein toxicities we observe in these repeat-associated diseases. Principal Investigator: Peter Todd

Keywords: RNA therapeutics, Repeat Expansion Disorders, Stem Cells, RAN Translation

Mason Myers masonmy@umich.edu
Graduate Student, Biological Chemistry, Medical School
B.S. in Chemistry at Ohio University

I am researching genome editing strategies using Type I CRISPR systems. This includes in cellulo editing, genomic sequencing, and in vitro characterization of CRISPR/Cas mechanisms. Principal Investigator: Yan Zhang

Keywords: CRISPR, Genome Editing

Yulduz Rakibova yulduzr@umich.edu
Graduate Student, Biological Chemistry, Medical School
B.S. in Biochemistry from California State University at Northridge

Our lab studies various topics and organisms, I am currently working on a Vibrio cholerae project where we are looking at the regulation of mobile genetic elements in this bacterium via this method that our lab specializes, IPOD-HR, which looks at the protein-DNA landscape of a bacterial genome. With this method we can learn some information about the regulation of these mobile genetic elements. My other project involves functionally annotating proteins in E. coli. Principal Investigator: Peter Freddolino

Keywords: Vibrio cholerae, mobile genetic elements, regulation

Rosa Romero roromero@umich.edu
Graduate Student, Biological Chemistry, Medical School
B.S. in Biochemistry, California State University of San Marcos

My current research involves understanding how riboswitches control gene expression using single-molecule approaches and radioactive transcription assays. Principal Investigator: Nils Walter

Keywords: Riboswitches, Transcription and Single-Molecule

Renke Tan rktan@umich.edu
Graduate Student, Biological Chemistry, Medical School
Master of Science, Fudan University, Shanghai, 2019

My research focuses on developing new gene editing tools from type I CRISPR systems, as well as studying the DNA repairing mechanism on the CRISPR RNA guided gene manipulation in human cells.
Principal Investigator: Yan Zhang

Keyword: CRISPR

Isha Verma, Ph.D. vermai@umich.edu
Post Doctoral Research Fellow, Neurology, Medical School
Bachelor's Degree of Technology (B.Tech.), Kurukshetra University, India, 2010
Ph.D., Indian Institute of Science, India, 2017

I am studying the role of gene variants in epilepsy using patient induced pluripotent stem cell-derived neural cells and brain organoids and investigating the efficacy of interneuron transplantation therapy for epilepsy. I am interested in developing stem cell therapies for managing and treating neurological disorders.
Principal Investigator: Jack Parent

Keywords: Stem cells, brain diseases, transplantation, modeling, therapy