The RNA Collaborative welcomes its 17th and 18th partners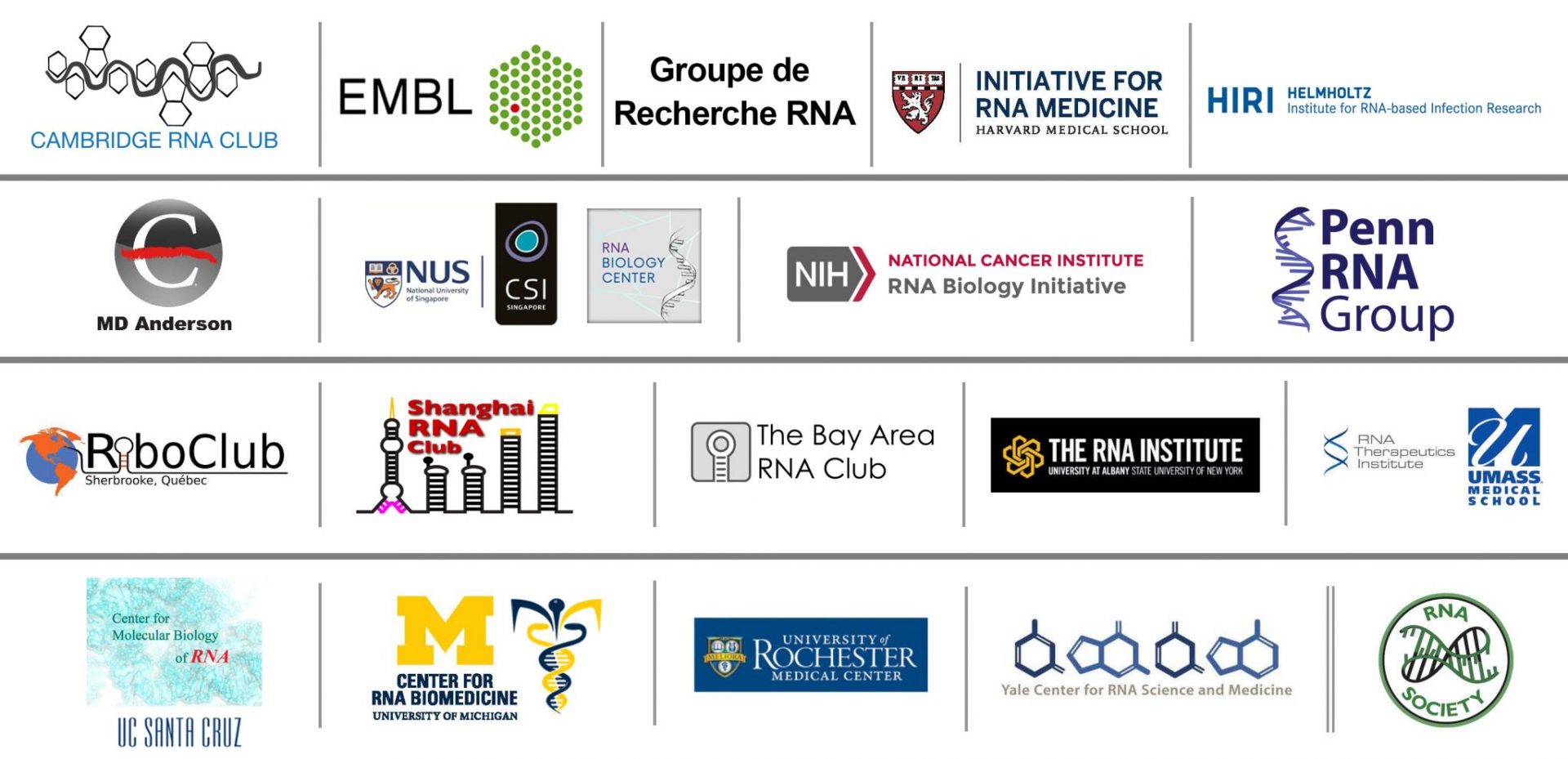 The RNA Collaborative Seminar Series is pleased to welcome its 17th and 18th partners, the Cambridge RNA Club (UK) and the Groupe de Recherche RNA (GDR RNA – France).
The Cambridge RNA Club is an informal seminar series bringing together the RNA community in Cambridge and surrounding areas. The GDR RNA aims to bring together French teams working on the targeting of RNA, its modifications and its use as a tool around three main themes: 1/ design and synthesis of tools: from small molecule RNA ligands to modified RNA oligonucleotides; 2/ study of interactions: development of biochemical and biophysical tools for the understanding of interaction mechanisms at the molecular and cellular level; and 3/ therapeutic applications: in vitro and in vivo models.
Launched in April 2020, the goal of the RNA Collaborative seminar series is to promote and disseminate emerging RNA research and to establish and strengthen connections within the international RNA scientific community. Scientists are welcome to present all RNA-related research spanning from foundational discoveries to potential therapeutic applications.
Proposed by the University of Michigan (U-M) Center for RNA Biomedicine, this initiative has quickly grown to include, within eight months, 18 partners, worldwide:
Shanghai RNA Club
Seminars are held virtually every other Wednesday, at either 9:00 am ET (1:00 pm GMT) or 4:00 pm ET (8:00 pm GMT) depending on the host institution. The webinars  are recorded and made freely available for viewing on the RNA Collaborative YouTube Channel. Seminars are open for viewing by all interested researchers, but prior registration is required to access the streaming content.
We invite institutions with RNA research programs to join the RNA Collaborative and present within this exciting on-line seminar series. For more information, to inquire about registering for an upcoming seminar, or to join the RNA Collaborative, please contact Martina Jerant at mjerant@umich.edu.