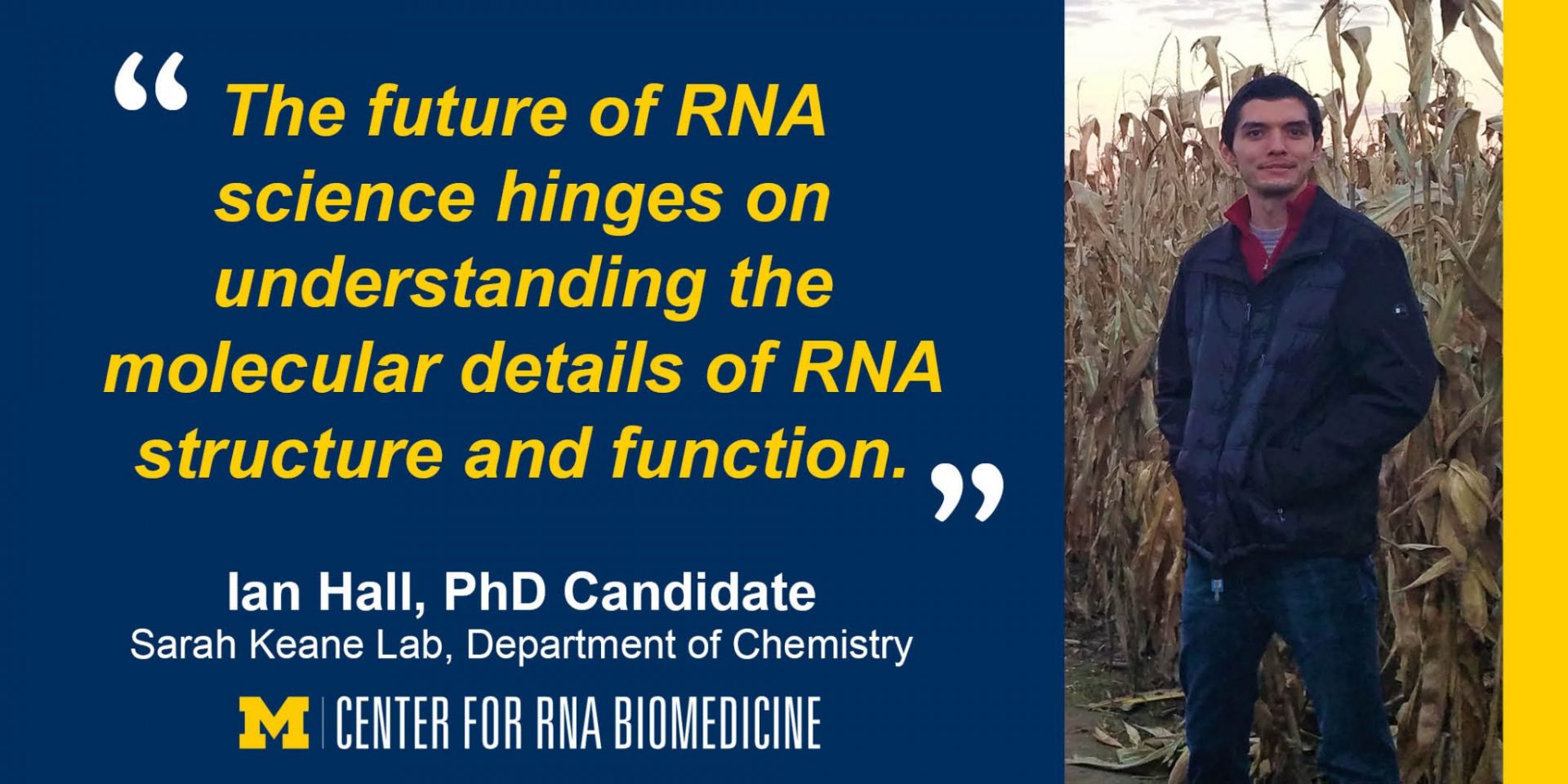 Ian Hall
Graduate Student
Keane Lab
Department of Chemistry
Who/what brought you to science? I had excellent mentors in high school and college that encouraged me to pursue science.
What are your research interests? I study the structure and function of regulatory RNAs. I am interested in the molecular mechanisms by which RNA controls gene expression.
What do you hope is the outcome/impact of your research? I hope that my research improves our understanding of fundamental RNA processes like folding and macromolecular recognition. Understanding these processes at the molecular level will be imperative for developing RNA therapeutics and for developing novel nucleic acid technologies.
What advice would you give to students who'd like to get more involved in research? Opportunities can come from lots of places. Talk to graduate students, PIs, and your friends who do research. Don't be afraid to look outside of the university as well. There are many well-funded summer research programs through the National Science Foundation and other government programs.
What profession other than your own would you like to attempt? I think I'd like to manage a soccer team. I played a lot of soccer growing up and I'd like to get back to it one day by coaching and developing youth players.