RNA Featured Researcher — Mengyi Sun, Ecology & Evolutionary Biology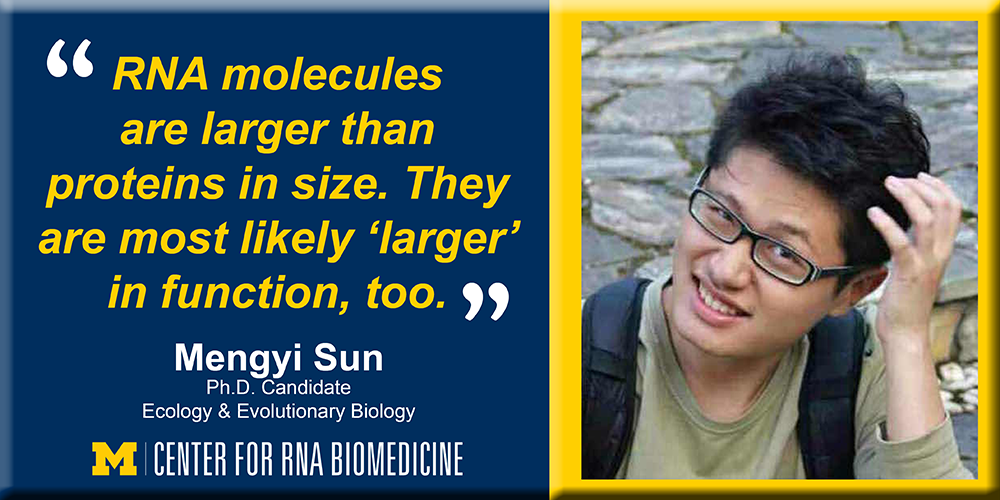 Mengyi Sun
Graduate Student Research Assistant
Graduate Student Instructor
Zhang Lab
Department of Ecology & Evolutionary Biology
Who/what brought you to science? I was attracted to scientific research after reading (with fun & effort) the 'Feynman's lectures on physics'.
What are your research interests? My research focuses on the field of evolutionary systems biology. I tested interesting systems biology theory about evolution by analyzing high-throughput next-generation sequencing data.
What do you hope is the outcome/impact of your research? I hope (some of) my work can change people's behavior. "Changing the behavior" is my definition for influential research.
What advice would you give to students who'd like to get more involved in research? Take courses outside your field. Courses provide feedback that you have learned something, which is usually not supplied in a regular frequency by doing research. And courses outside your field help you do novel research.
What profession other than your own would you like to attempt? Probably a soccer player.