RNA Therapeutics Seminar: Melissa Moore, CSO, Moderna Therapeutics, Emerita
Monday, December 19, 2022 @ 12:00 pm

-

1:00 pm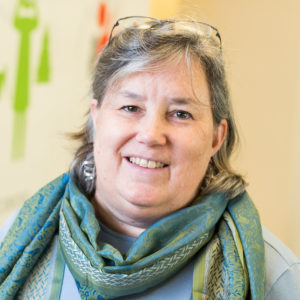 "The Science Behind mRNA Medicines: COVID-19 Vaccines and Beyond"
Melissa J. Moore, Ph.D.
Chief Scientific Officer, Moderna Therapeutics, Emerita
In-person: BSRB, Kahn Auditorium and hybrid. Here is the link for the seminar video.
Dr. Moore will be awarded an honorary degree at the University of Michigan Ann Arbor campus' 2022 Winter Commencement and give this scientific talk to our RNA community.
Biography: From 2016-2021, Dr. Moore led the early-stage research teams developing Moderna's platform technologies in mRNA design and delivery. These technologies were foundational for Moderna's ability to rapidly create a highly effective vaccine against SARS-CoV-2. As CSO, Emerita, she now focuses on explaining the science behind mRNA medicines. During her 23 years as faculty member, first at Brandeis University (1994-2007) and then at the University of Massachusetts Medical School (2007-2016), her research encompassed a broad array of topics related to the roles of RNA and RNA-protein (RNP) complexes in gene expression, and touched on many human diseases including cancer, neurodegeneration and preeclampsia. A long-time Investigator at the Howard Hughes Medical Institute (HHMI), Dr. Moore is an elected member of the National Academy of Sciences (2017), a Fellow of the American Academy of Arts and Sciences (2019), and recipient of the RNA Society Lifetime Achievement Award (2021).
Dr. Moore holds a B.S. in Chemistry and Biology from the College of William and Mary, and a Ph.D. in Biological Chemistry from MIT, where she specialized in enzymology under Prof. Christopher T. Walsh. She bean working on RNA metabolism during her postdoctoral training with Philip A. Sharp at MIT. Her passions include educating the public about the coming age of nucleic acid medicines and increasing Diversity, Equality and Inclusion (DEI) at all levels of the biotechnology workforce.